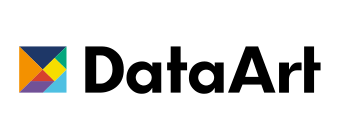 13 June 2017
"Digital Transformation in Travel": DataArt to Host Sixth Annual Travel Question Time Event – DataArt QT6
London –13 June 2017 – DataArt, the global technology consultancy that designs develops and supports unique software solutions, will host its sixth annual Question Time Event on 22 June in London, bringing together the leading figures from the travel trade and technology industry to discuss the future of travel.
DataArt QT6 will focus on the digital transformation in the travel industry. Moderated by Kevin May, Senior Editor and Co-founder, Tnooz, the event will follow the BBC Question Time format – with a panel taking questions from a floor of industry experts.
Travel brands have to accept that change is a constant, rather than a one-off, as they bid to ride the evolution of both the consumer behavior and technology. Whether combining these factors with merger and acquisition activity or simply trying to keep up with the competition, companies have digital transformation as a regular agenda item.
Guests will be able to ask the expert panel how their brands have tackled these challenges, and what this relentless drive to keep evolving means for the industry as a whole.
The panelists will include:
Hilary Roberts,senior product manager for flights, skyscanner
Adam Gill, IT director at Dnata Travel
Joanna Dobson, senior director for UK & Ireland at Carlson Wagonlit Travel
Paul Saggar, chief information officer at Capita Travel and Events
Phil Scully,chief technology officer at Whitbread
Alex Shchedrin, Vice President, Strategic Services, DataArt
Moderated by:
Kevin May, senior editor and co-founder at Tnooz
Charlotte Lamp Davies, VP Travel and Hospitality Europe, DataArt said:
"Once again, we're expecting a lively discussion at this event, which has become extremely popular. It's a time of a huge change in the industry, so each year is completely different to the last."
Event details:
Venue:
Durham Street Auditorium, RSA House
Durham Street, London
Date/Time:
June 22, 6 – 9 pm
About DataArt:
DataArt is a global technology consultancy that designs, develops and supports unique software solutions, helping clients take their businesses forward. Recognized for their deep domain expertise and superior technical talent, DataArt teams create new products and modernize complex legacy systems that affect technology transformation in select industries.
DataArt has earned the trust of some of the world's leading brands and most discerning clients, including Nasdaq, S&P, United Technologies, oneworld Alliance, Ocado, artnet, Betfair, and skyscanner. Organized as a global network of technology services firms, DataArt brings together expertise of over 2,200 professionals in 20 locations in the US, Europe, and Latin America.
Media Contacts: