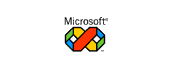 2 December 2004
Developers Days 2004
One of our dot net developers, Sergey Tikhomirov, recently attended Microsoft's "Developers Days 2004" conference.
All seminars at the conference were dedicated to the most recent Microsoft projects. The first dealt with fast application development using Visual Basic .Net 2003 and its recently introduced Russian version. The second was dedicated to the creation of client applications with the help of Visual C# 2005 Express. Emphasis was made on the usage of templates, anonymous methods, partial classes, integrators and other new C# features. The third seminar covered Microsoft's new methods and tools for creating web-applications and internet solutions implemented with the help of Visual Web Developer 2005 Express and SQL Server 2005 Express.. The topic of the fourth seminar was application creation by teams of developers with the help of Visual Studio 2005 Team System, a tool now being developed by Microsoft. The main concept of the tool is a centralized automation to coordinate and integrate the work of all the developers. The fifth seminar was dedicated to the development of applications for mobile devices, Tablet PC and built-in systems.
Our developers keep informed about the most up-to-date technologies and recent trends in software development to ensure our clients are always equipped with the most efficient and advanced tools.