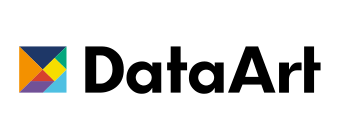 9 November 2017
Denis Baranov from DataArt to speak at MEDICA 2017, World Forum for Medicine
Munich & London – November 9, 2017 - Denis Baranov, Principal Consultant at DataArt, will speak on Blockchain in Healthсare: Hype vs Reality at the Medica Connected Healthcare Forum on November 16, 2017 in Dusseldorf.
Medica Connected Healthcare Forum is part of the trade fair Medica 2017, a networking platform for experts, healthcare professionals, and thought leaders. The Forum will give a glimpse into the connected future of healthcare, and focus on wearable tech, disruptive technologies, and connected health platforms in healthcare.
"Even if blockchain technology is not a panacea for all diseases, it could have an excellent application in the healthcare world," – said Denis Baranov, Principal Architect at DataArt. "For instance, transferring data ownership to patients or tracking and monitoring prescription drugs through the supply chain are definite areas to explore."
EVENT DETAILS
Disruptive Technologies in Healthcare
Blockchain in Healthсare: Hype vs Reality
Date and time:
Thursday, November 16, 2017
3:40 – 4:05 PM
Location:
MEDICA, Messe Düsseldorf, Stockumer Kirchstraße 61, 40474 Düsseldorf,
Entrance East, Hall 15, Stand 15C24
About the Speaker:
Denis Baranov is a Principal Consultant at DataArt. With over a decade in IT industry, he had roles as a developer, technical architect, solution architect and IT leader. Denis specializes in designing and building business solutions in financial services, capital markets, and fintech. Denis is passionate about technology innovation, and is currently focused on leading the development of market solutions underpinned by distributed ledger technologies such as Blockchain, and AI technologies such as machine learning. He participates in projects and communities both inside and outside DataArt, and is a regular speaker and contributor of various communities and conferences.
About DataArt:
DataArt is a global technology consultancy that designs, develops and supports unique software solutions, helping clients take their businesses forward. Recognized for their deep domain expertise and superior technical talent, DataArt teams create new products and modernize complex legacy systems that affect technology transformation in select industries.
DataArt has earned the trust of some of the world's leading brands and most discerning clients, including Nasdaq, S&P, oneworld Alliance, Ocado, artnet, Betfair, and skyscanner. Organized as a global network of technology services firms, DataArt brings together expertise of over 2,300 professionals in 20 locations in the US, Europe, and Latin America.
Media Contacts: