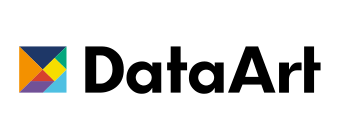 6 March 2018
Denis Baranov from DataArt to speak at Institute of Directors Open House 2018
London – 6 March 2018: Denis Baranov, Principal Consultant at global technology consultancy DataArt, has been chosen to speak on a panel at the esteemed Institute of Directors (IoD) Open House 2018 held on 13 March in London, to provide insight and expertise on cryptocurrencies and blockchain.
The IoD is the UK's leading business membership organisation, helping business leaders and entrepreneurs to grow and improve their business. Businesswoman of the Year Karren Brady, CBE, will headline the three days of keynotes, panels, workshops and networking opportunities at the annual convention.
Denis will participate in the panel discussion titled Volatile cryptocurrency and game-changing blockchain – what does the future hold? that will be chaired by the experienced broadcaster and journalist, David McClelland. Panellists will provide the latest insight into digital currencies and blockchain, whether it's a friend or foe and how to tell the difference.
Event Details
Volatile cryptocurrency and game-changing blockchain – what does the future hold?
Date and time:
Day Two - Tuesday 13 March 2018
14:00 – 14:45
Location:
IoD's UK headquarters - 116 Pall Mall, London, SW1Y 5ED
Seminar Room
Panelists:
Denis Baranov, Principal Consultant at DataArt
Matthew Baldock, Portsmouth Crypto
Chris MacNeil, Cryptobasecamp.com
About the Speaker:
Denis Baranov is a Principal Consultant at DataArt. He has over ten years' experience in the IT industry as a developer, technical architect, solution architect and IT leader. He specialises in designing and building business solutions in financial services, capital markets and fintech. Denis joined DataArt in 2008, and worked in offices in Russia and Eastern Europe before settling in London in 2014.
Denis is passionate about technology innovation and is currently focused on leading the development of market solutions underpinned by distributed ledger technologies such as Blockchain, and AI technologies such as machine learning. He participates in projects and communities both inside and outside DataArt, and is a regular speaker and contributor of various communities and conferences. Denis holds a PhD in computer science from Lomonosov Moscow State University.
About DataArt:
DataArt is a global technology consultancy that designs, develops and supports unique software solutions, helping clients take their businesses forward. Recognized for their deep domain expertise and superior technical talent, DataArt teams create new products and modernize complex legacy systems that affect technology transformation in select industries.
DataArt has earned the trust of some of the world's leading brands and most discerning clients, including Nasdaq, S&P, Travelport, Ocado, artnet, Betfair, and Apple Leisure Group. Organized as a global network of technology services firms, DataArt brings together expertise of over 2,500 professionals in 20 locations in the US, Europe, and Latin America.
Media Contact:
Ghislaine Little
+44 207 104 2212
+44 7803 333 632
ghillie@sbc.london