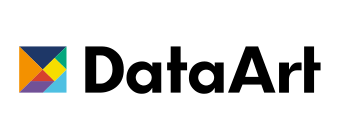 15 February 2006
DataArt's VP Speaks at NYU Outsourcing Culture Panel
Vica Vinogradova, DataArt's VP of Corporate Communications, participated in "Outsourcing Culture", a Cross Roads panel organized by Digital Communications and Media' (DCoM) at New York University.
CrossRoads, a McGhee/panel series, examines topics in Digital Arts, Industry, and Theory. An important aspect of this series is the cross-fertilization of creative ideas in neighboring digital fields. In "Outsourcing Culture" seven panelists from seven countries, from commercial, artistic and political backgrounds, discussed the cultural effects of global networking and outsourcing. Panelists addressed such issues as what we have to gain as a global or virtual community, what to watch and to preserve from local cultures.
Vinogradova discussed cultural aspects of outsourcing as they relate to business communication at DataArt, highlighting several client case studies, including AirTroductions.com and Mail.ru. She also addressed common differences and valuable synergies between the U.S. and Russia from both business and cultural standpoints.
RELATED ARTICLES: