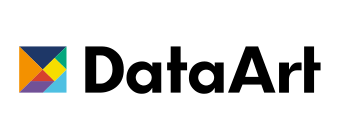 24 May 2018
DataArt Enters into R&D Partnership with Health Navigator
New York, May 24, 2018 — DataArt, the global technology consultancy that designs, develops and supports unique software solutions, today announced its partnership with Health Navigator, a platform offering a comprehensive clinical vocabulary and decision-support system designed to facilitate eHealth and telemedicine encounters.
DataArt engineers collaborated with the Health Navigator team to revolutionize the telehealth experience. By bringing together real time speech recognition (powered by IBM Watson) with natural language processing and clinical decision support systems, they developed a prototype of a next-generation system that aims to improve the patient-doctor experience, reduce costs, and dramatically save time for the EHR population.
"Health Navigator's API allows other partners to use the robust Health Navigator clinical content in their applications," said Patty Maynard, Senior Vice President, Business Development. "We've been impressed with how quickly and effectively DataArt accomplished this, and now are happy to see them in the list of our development partners.
The DataArt R&D team strives to identify industry relevant problems and develop user-centric solutions with a purpose. DataArt and Health Navigator worked together to demonstrate how technologies can be fused together to create a telehealth solution designed to save doctors hours of manual EHR data entry and allow them to focus more on the patient.
About DataArt
DataArt is a global technology consultancy that designs, develops and supports unique software solutions, helping clients take their businesses forward. Recognized for their deep domain expertise and superior technical talent, DataArt teams create new products and modernize complex legacy systems that affect technology transformation in select industries.
DataArt has earned the trust of some of the world's leading brands and most discerning clients, including Nasdaq, S&P, Travelport, Ocado, artnet, Betfair, and Apple Leisure Group. Organized as a global network of technology services firms, DataArt brings together expertise of over 2,500 professionals in 20 locations in the US, Europe, and Latin America.
About Health Navigator
Health Navigator, LLC is a digital decision support platform that drives faster and better diagnosis and triage decisions from the presenting chief complaint to the final diagnosis and recommended care plan. The company was founded on the inspiration for an easy and comprehensive eHealth experience and improved diagnostics for consumers and health care professionals.
Health Navigator provides solutions for a variety of markets, including medical call centers, telemedicine platforms, medical answering services, consumer eHealth applications, electronic health records, companies that develop digital health assistants and health bots, hospitals and health systems.
Based in La Grange, IL, Health Navigator is a privately-owned health information company. The Health Navigator platform is a comprehensive clinical vocabulary and decision-support system designed to support e-Health and telemedicine encounters from the presenting chief complaint to the final diagnosis. The platform includes a broad range of tools to capture the chief complaint through natural language processing, present a documentation checklist to consumers and health care providers, generate a list of possible causes, and make care recommendations. These tools can be used to develop symptom checker, consumer engagement, and telehealth applications. All content can be delivered through an application programming interface (API; RESTful web service). Health Navigator provides solutions for e-Health and telemedicine companies, insurers, medical call centers, electronic health record companies, answering services, and health care systems. To learn more, visit www.healthnavigator.com. Follow on Twitter and LinkedIn.
About TeleHealth Assistant
Telehealth continues to gain traction within the industry. The Telehealth Assistant is a prototype of a telemedicine solution built on top of standard RTSP protocol, that then uses IBM Watson's speech to text recognition to recognize the doctor/patient conversation for easy record keeping and further analysis. Then the conversation is analyzed by Health Navigator's Natural Language Processing engine to identify core complaints of the patient. This information is later used to identify acuity of the problem, provide a list of follow-up questions for better diagnosis and automatically build encounter report for EHR synchronization. Streamlining data entry for doctors relieves them of their tedious manual work and brings all the focus on the patient, essentially leading to better patient outcomes.
Media contact
Media Contact:
USA, UK & Germany
Anni Tabagua
+49 (89) 635 091 28 × 1297
anni.tabagua@dataart.com