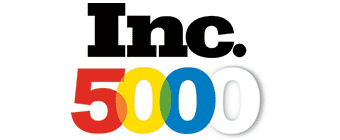 22 June 2016
DataArt's Alex Shchedrin to Run a Sabre Red App Workshop at the Travel Technology Exchange 2016 in Miami
New York, NY, June 22, 2016 – Alex Shchedrin, Head of Sabre Services at DataArt, the global technology consulting firm that creates end-to-end solutions, will run a workshop on Sabre Red App development at this year's Travel Technology Exchange (TTX). The workshop will take place on Wednesday, 29 June, 2016 at 10:15 am at the Fontainebleau Miami Beach Hotel.
Sabre Red Apps connect travel suppliers to over 370,000 agents, providing merchandizing capabilities that complement and advance traditional Sabre API's functionality, improve and customize the agents' shopping experience and drive higher conversion rates. The workshop 'When will your Red App make you millions?' will explore the following:
trends in the Sabre Red App marketplace and the platform's potential
the journey from designing a Red App to integrating it into the agents' workflow
factors that drive the success of a Red App
risks and challenges involved in bringing a Red App to the market
Alex Shchedrin has been leading Sabre Services at DataArt since 2014 and has a decade of experience in project management and solution design for products requiring expertise in data processing and visualization, UI/UX design and mobile.
Event Details:
Location
Fontainebleau Miami Beach,
4441 Collins Ave.,
Miami Beach, FL.
Date and time
Wednesday, June 29
10:15 am - 11:15 am
Register for the Sabre TTX
About TTX
TTX brings together leaders from all corners of the industry, including leading travel agencies, developers, OTAs, travel providers, cruise lines, tour operators and consolidators from 40+ countries around the globe. The conference includes showcases with the Sabre experts, networking, and contest among 10 leading developers that will take the stage to convince a panel of judges and an audience of travel professionals that their idea merits the $10,000 prize.
About DataArt
DataArt is the technology consulting firm that creates end-to-end solutions, from concept and strategy, to design, implementation and support, helping global clients in the financial services, healthcare, hospitality, media and IoT sectors achieve important business outcomes. Rooted in deep domain knowledge and technology expertise, DataArt designs new products, modernizes enterprise systems and provides managed services delivered by outstanding development teams in the U.S., UK, Central and Eastern Europe, and Latin America. As a recognized leader in business and technology services, DataArt has earned the trust of some of the world's leading brands and most discerning clients, including McGraw-Hill Financial, Coller Capital, BankingUp, Ocado, artnet, Betfair, Skyscanner, Collette Vacations, Booker and Charles River Laboratories.
Media Contact:
Wendy Schechter
Articulate Communications
212-594-5504
wschechter@articulatecomms.com