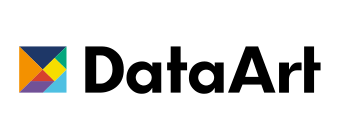 16 June 2016
DataArt Wins Microsoft Azure Certified ISV Solution Partner of the Year Award
New York, NY and St. Petersburg, Russia – June 16, 2016 – DataArt, the global technology consulting firm, announced today that it has won Microsoft Partner of the Year Award for Azure Certified ISV Solution in Russia, demonstrating excellence in innovation and implementation of customer solutions based on Microsoft technology.
DeviceHive, an open source IoT data platform, commercially supported by DataArt's IoT Practice, contains a set of services and components connecting smart devices to Microsoft Azure, turning device data into a valuable asset.
DeviceHive gives means to analyze and act on the data, leveraging industry's best tools: Apache Spark, Apache Kafka, Cassandra, Canonical's Juju and Ubuntu Snappy. The devices can be anything connected: sensor networks, smart meters, security systems, telemetry, industrial or smart home devices. DeviceHive's gateway architecture is based on the microservices approach, where protocol bridges and edge applications can be deployed as containers. This disruptive approach to edge device management reduces implementation time and maintenance efforts.
"DataArt deployed DeviceHive on Microsoft Azure to demonstrate the potential of both platforms to the clients" says Artyom Astafurov, Senior Vice President, IOT/M2M Practice, DataArt. "Using Microsoft Azure enables users to scale the solution horizontally, makes use of other Microsoft's technologies easier, and consequently allows to integrate with the existing clients' solutions on a deeper level. We are excited to be awarded Azure Certified ISV Solution Partner of the Year and look forward to continuing our collaboration with the Microsoft team."
About DataArt
DataArt is the technology consulting firm that creates end-to-end solutions, from concept and strategy, to design, implementation and support, helping global clients in the financial services, healthcare, hospitality, media and IoT sectors achieve important business outcomes. Rooted in deep domain knowledge and technology expertise, DataArt designs new products, modernizes enterprise systems and provides managed services delivered by outstanding development teams in the U.S., UK, Central and Eastern Europe, and Latin America. As a recognized leader in business and technology services, DataArt has earned the trust of some of the world's leading brands and most discerning clients, including McGraw-Hill Financial, Coller Capital, BankingUp, Ocado, artnet, Betfair, Skyscanner, Collette Vacations, Booker and Charles River Laboratories.