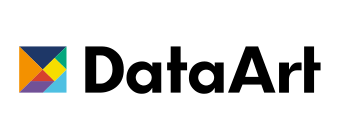 16 June 2016
"Watch the mad people, for they are the future" standing-room-only DataArt Travel Question Time event throws up friendly controversies
Keynote industry event depicts a sector in flux
Universal "Remain" sentiment regarding referendum
Disagreement on future of distribution and online travel agents
16 June 2016 London – Leaders of the travel and hospitality industry met this week at DataArt's fourth annual Travel Question Time at London's Charlotte Street Hotel to discuss the digital future for hospitality.
In a packed auditorium, some delegates stood to hear the leading lights of travel engage in a panel Q&A which addressed many of the thorny issues of the industry today.
Charlotte Lamp Davies, Leader of DataArt Travel and Hospitality Practice, Europe said:
"This was our fourth - and the most popular - DataArt QT event. The free-speech-and-dialogue-is-king rule allows industry leaders to go for it, and discuss things candidly. Friendly controversy is what makes it lively and relevant."
The event was moderated by co-founder of Tnooz, the "David Dimbleby" of travel Kevin May, who kept audience and panel on their toes with a fast-moving, lively format that engaged and challenged.
The panel was composed of industry thought leaders Elliott Pritchard, Chief Marketing Officer of Triptease; Greg Abbott, Head of Travel and Hospitality Practice, DataArt; Suzie Thompson, Chief Marketing Officer of Red Carnation Hotels; Andy Owen Jones, Co-founder and Chief Executive Officer of BD4 Travel and Chris Roe, Accor's Vice President Sales Distribution and Loyalty, UK & Ireland. The audience included delegates from Premier Inns, Booking.com, Dropbox, Sabre Travel Network, Travelport, Miki Travel and Trainline.
Event highlights below:
Key disruptions
Greg Abbott: These are extremely challenging times for hoteliers. The industry is being disrupted at every level. Hotel distribution is being upended by OTAs vertically integrating. Big changes in concierge and IoT technology, which leverages information previously inaccessible from machines.
Andy Owen Jones: Every interesting development for the market is already out there somewhere and someone is doing it. The bigger operators just need to look at what the "mad" people are doing on the fringes to know what's coming next.
Elliott Pritchard: It's all about customer centricity. You have to get the basics first. Many hotels still have queues at reception desks for people to check out and check in. The industry must get the basics right before introducing new tech.
Elliott added that so much relies on data. Independent hotels have a harder time processing this. Luxury is not so threatened, but the rest of the independent hotel market is.
Moderator Kevin May added to this that 70% of European hotels are independent.
Customer relationships
Chris Roe believed that hotels want to build relationships between themselves and the customers (the bar staff, the concierge, the services), but airlines are different.
Andy Owen Jones disagreed. He said it was true for check-in desks at airports, but inflight cabin crew know who you are. In a hotel you get lost.
Greg Abbott observed that check-in may not really matter. He couldn't remember the last check-in receptionist he encountered, but could remember Airbnb hosts. Equally some people, like business travelers, just need to be given the key and access to the room.
Elliott Pritchard noted that hotel relationships alter, i.e. some provide full restaurants, bars and the like, while others partner with local businesses to provide guest experience.
Employee productivity
Gregg Abbott: In the post-app economy hotels will utilise technology to leverage productivity within internal structures.
Andy Owen Jones added that if you focus on basic customer needs you can increase productivity. For example, when BA found out that people on early evening flights didn't want meals, they switched to providing food in the lounges rather than the flight and staff were freed up, boosting productivity.
Acquisitions
Chris Roe: Brands need to have a portfolio of options within them. Customers going to London aren't all looking for one brand – they want choice. Customers of the future will want different things to present day customers. Acquisitions must focus on providing this.
Suzie Thompson stated that for her company partnerships not acquisitions were the future. She stated partnerships can create competitive advantage. Red Carnation always looks to partner with technology innovators, i.e. those that invest a lot in innovations that can bring things quickly to the market which will help hoteliers improve client experience.
Elliott Pritchard: Big players will snap up good acquisitions very quickly if it's good for them.
Industry must be braver when it comes to technology
Suzie Thompson commented that solutions for better customer experience already exist – they need to be adopted. The hotel industry is a "great big dinosaur" and needs to change. Hotels which adapt culture will succeed. The best tech is built by tech people not hotel industry people. The best tech companies will have hoteliers working within them. Best customer experience is when different sectors work together in a collaborative manner.
OTAs and the Distribution Power Game
Elliott Pritchard: Mid-size OTAs will struggle now that the side bar has gone on Google in favour of three large adverts at the top of the page. Only the largest players and specalised OTAs have a future.
OTAs are now effectively becoming tech companies – as they focus on is data and analysis. Hoteliers think OTAs are important. However, as they move more towards more data focused unless hotels are active OTAs will not optimize their content. Elliott added that there is a big drive in the industry to increase direct sales. For example, Hilton is offering its best prices to those who come direct.
Andy Owen Jones agreed with the point that hoteliers can make a massive difference in their sales from OTAs by optimising photos, text and the like. He proposed that hotel's held a degree of power in relation to OTAs depending on where their guests come from. Distribution is about power, cost and differentiation. Hotels get power by not giving out email addresses. Andy warned of the dangers of overdependence on OTAs. Using the example of BA which at one point received 60% of its business from OTAs.
Suzie Thompson: OTAs are valuable to me and we must not forget people want to book through them. The commission we pay to OTAs is well worth the opportunity of making a guest a customer for life through a great experience. It is also worth noting the cost of direct business – the marketing spend for this is high. However, the industry as a whole is benefitting from campaigns such as Hilton's.
Chris Roe agreed, arguing the secret recipe is a mix of OTA, direct, corporate and leisure business. The balance must be right.
Who owns the customer?
When this question was mooted from the floor, DataArt's Greg Abbott replied with a resounding "the customer owns the customer". The entire panel agreed.
What do people want in hotels in the future?
Robots and facial recognition were the top answers from the panel.
Brexit
Elliott Pritchard: Remain.
Greg Abbott: Remain.
Andy Owen Jones: Remain.
Chris Roe: Remain.
Suzie Thompson: Undecided, but firm would prefer remain.
What would you do if you were starting a hotel from scratch?
Chris Roe said he'd examine the whole experience. The most important thing was the journey of the guest from booking to using their room key. He'd ask himself what operational needs were there to optimize the experience. What technology was needed, for example whatssap-style messaging?
Suzie Thompson said enablers and the platform are important. Reputation is key and would need to be right from the get-go. "London gets bigger every day" so she'd look at commuter towns and at supply and demand and put a lot of thought into positioning.
Notes to editors
Press Contact
Louis Rynsard
SBC London
louis@sbc.london
+44 207 104 2215
About DataArt
DataArt is the technology consulting firm that creates end-to-end solutions, from concept and strategy, to design, implementation and support, helping global clients in the financial services, healthcare, hospitality, media and IoT sectors achieve important business outcomes. Rooted in deep domain knowledge and technology expertise, DataArt designs new products, modernizes enterprise systems and provides managed services delivered by outstanding development teams in the U.S., UK, Central and Eastern Europe, and Latin America. As a recognized leader in business and technology services, DataArt has earned the trust of some of the world's leading brands and most discerning clients, including McGraw-Hill Financial, Coller Capital, BankingUp, Ocado, artnet, Betfair, Skyscanner, Collette Vacations, Booker and Charles River Laboratories.