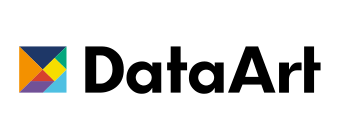 17 June 2019
DataArt to Sponsor Waters Europe 2019
London, June 17, 2019 — DataArt, a global technology consultancy that designs, develops and supports unique software solutions, today announced that it will be sponsoring Waters Europe on 2 July 2019 in London. The event, organised by Waters Technology, will bring together the most influential industry leaders, including over 300 participants and a diverse range of exhibitors, for interactive sessions, panel discussions and workshops.
Alongside sponsoring the event, DataArt will also participate in the panel discussion entitled "Centralizing new technology – working with startups", which will be moderated by Suren Siva, Director Strategy and Innovation at Credit Suisse. Alexey Utkin, DataArt's Principal Solution Consultant in Data and Analytics, will be speaking alongside Igor Lobanov, Chief Digital Architect, at Legal & General, and Charlotte Wood, Head of Innovation and Fintech Alliances at Schroders. Panellists will mainly focus on vendor and FinTech start-up innovation, the practicalities of procurement and overcoming potential challenges, such as security and onboarding.
Panel details:
Date: 2 July 2019
Time: 16:15 – 16:40
About the Speaker:
Alexey Utkin joined DataArt as Systems Architect and Team Leader in 2004 and has been in charge of leading major finance enterprise accounts since. With over 15 years in the IT industry, mostly in the financial services sector, Alexey brings a wealth of industry and technology expertise to DataArt's Finance Practice. With a dedicated focus on data management and analytics solutions, innovative technology, regulation and process consulting, he is now leading DataArt's most seasoned industry practice and is based London.
A sought-after speaker and media contributor, Alexey regularly attends key industry events and is often quoted in press. He holds an MS in Applied Mathematics from St. Petersburg State University (Russia), with a specialisation in Computer Science. Alexey is a regular media commentator on banking digitalisation and financial technology issues and has been quoted in The Financial Times, Spears, IDG Connect, BobsGuide, ITV News, The Guardian, Waters Technology and numerous other news outlets.
About DataArt
DataArt is a global technology consultancy that designs, develops and supports unique software solutions, helping clients take their businesses forward. Recognized for their deep domain expertise and superior technical talent, DataArt teams create new products and modernize complex legacy systems that affect technology transformation in select industries.
DataArt has earned the trust of some of the world's leading brands and most discerning clients, including Nasdaq, Travelport, Ocado, Centrica/Hive, Paddy Power Betfair, IWG, Univision, Meetup and Apple Leisure Group among others. DataArt brings together expertise of over 2,800 professionals in 22 locations in the US, Europe, and Latin America.
About Waters Technology:
WatersTechnology is a premier provider of technology and data-related information in the financial services industry.
With so much changing in data and technology industries, market participants are in constant need of an up-to-date and trusted analysis about the current developments and what they could mean for their companies, their careers, their clients, and their competitors.
That's where WatersTechnology comes in: WatersTechnology reports, analyses and informs its readers about the latest developments in business and technology, as well as providing crucial regulatory updates. WatersTechnology investigates all the topics in great detail, assesses the implications of industry developments, speaks with practitioners, and produces in-depth, analytical articles.
Media Contact:
US & UK 
Ghillie Little
+44 7803 333632
ghillie@sbc.london