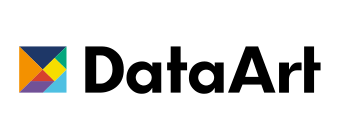 7 March 2018
DataArt to Sponsor HT-NEXT Conference 2018 in San Diego
New York, March 7, 2018 - DataArt, the global technology consultancy that designs, develops and supports unique software solutions, will be a Silver Sponsor of HT-NEXT 2018 in San Diego, CA, March 12-14.
Andrew Sanders, VP of Travel & Hospitality at DataArt North America, will be in attendance. HT-NEXT unites two leading industry events, Hotel Technology Forum and HTNG's North American Conference, into one high-quality educational and networking forum for hospitality executives and technology solution providers. This year's discussions will bring into focus cybersecurity, guest experience, digital transformation, GDPR, blockchain and other trending topics for the industry.
Sanders is also co-chairing HTNG's Blockchain Workgroup, which will hold a session at HT-NEXT. The session includes subject matter experts and will explore how to enable and accelerate the adoption of this emerging technology in the hospitality sector.
Andrew Sanders has held executive and sales leadership positions at global companies specializing in enterprise hospitality technology solutions for over 20 years. Andrew's involvement in the hotel sector includes mobile technologies such as Mobile Key room access, in-building Distributed Antenna System (DAS) infrastructure, mobile application development including location based marketing and guest engagement plus in-room entertainment. His notable sales achievements were enterprise solutions to Whitbread plc, Bass Leisure Retail and the US Army Lodging. At DataArt, Andrew leads initiatives in the areas of business strategy and innovation mainly in the hospitality technology sector.
Event session details
Location:
Manchester Grand Hyatt
1 Market Place,
San Diego
California 92101
Date and Time:
Wed. Mar 14, 2018
1:45 – 3:00 - HTNG Workgroup 9: Blockchain
About DataArt
DataArt is a global technology consultancy that designs, develops and supports unique software solutions, helping clients take their businesses forward. Recognized for their deep domain expertise and superior technical talent, DataArt teams create new products and modernize complex legacy systems that affect technology transformation in select industries.
DataArt has earned the trust of some of the world's leading brands and most discerning clients, including Nasdaq, S&P, Travelport, Ocado, artnet, Betfair, and Apple Leisure Group among others. Organized as a global network of technology services firms, DataArt brings together expertise of over 2,500 professionals in 20 locations in the US, Europe, and Latin America.
Media Contact
Vica Miller
+1 (212) 378-4108 x 4014
vica@dataart.com