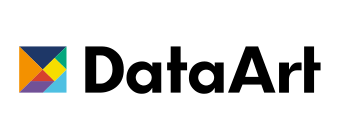 26 February 2018
DataArt to Sponsor CX Travel and Hospitality; David Tossell to Discuss Mobile Strategies for Increased Traveler Engagement
New York, February 26, 2018 – DataArt, the global technology consultancy that designs, develops and supports unique software solutions, will be sponsoring CX Travel and Hospitality in Dallas, TX, February 26-28, 2018.
David Tossell, Vice President of Travel & Hospitality at DataArt, will also participate in a session titled "Doubling Down on Mobile Booking", with Teresa Alderink, Senior Director Customer Experience & Product Management, CheapCaribbean.com. The session will discuss how to use mobile booking to generate new and repeat business, by increasing engagement. It will examine how various parts of the experience, from voice-activated mobile apps to text message alerts, can come together to upgrade the user experience, creating a frictionless and enjoyable interaction with a brand.
David Tossell has more than 20 years of experience in the travel industry, working for companies such as Sabre, Travelocity and Virtuoso. David joined DataArt in 2014 as Vice President, Travel & Hospitality and has penned articles for Tnooz, Hotel Business Review and CIO Review, and been quoted as a travel industry expert in the Washington Post, USA Today and the Wall Street Journal. David is a serial entrepreneur, with experience ranging from global product marketing & development, to marketing promotions, business operations, SEO/SEM, and email marketing. Over the course of his career, he led many start-up businesses, including the Sabre Rewards travel agent loyalty program, and APInet, the travel distribution industry's first extranet. He co-authored "Technology In The Travel Industry" (1998 edition), a textbook for The Travel Institute's CTC training curriculum.
Event Details:
Doubling Down on Mobile Booking
Time and Location
Tuesday February 27, 2018
1:45pm – 3:00pm CST
CX Travel and Hospitality
Le Meridien Dallas by the Galleria
13402 Noel Road,
Dallas,
TX 75240
About DataArt
DataArt is a global technology consultancy that designs, develops and supports unique software solutions, helping clients take their businesses forward. Recognized for their deep domain expertise and superior technical talent, DataArt teams create new products and modernize complex legacy systems that affect technology transformation in select industries.
DataArt has earned the trust of some of the world's leading brands and most discerning clients, including Nasdaq, S&P, Travelport, Ocado, artnet, Betfair, and Apple Leisure Group among others. Organized as a global network of technology services firms, DataArt brings together expertise of over 2,500 professionals in 20 locations in the US, Europe, and Latin America.
Media Contact:
Vica Miller