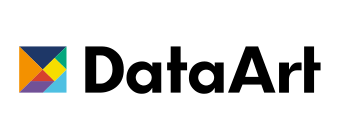 4 June 2019
DataArt to Sponsor Argyle's CIO Leadership Forum
New York, June 4, 2019 — DataArt, a global technology consultancy that designs, develops and supports unique software solutions, today announces that it will be sponsoring Argyle's CIO Leadership Forum on June 20, 2019 in New York. Entitled "Embracing the Digital Revolution, from Information to Transformation", the event will bring together business and thought leaders from Fortune 1000 and fast-growth companies to network and engage in the exchange of ideas.
DataArt sponsors the forum alongside other leading technology names including Adobe, Blackberry and Dell. The key topics of the event will center around best practices and top-of-mind concerns, and how best to provide the relationships, resources, and solutions to help industry leaders digitally transform their organizations.
Peter Vaihansky, Senior Vice President of DataArt's finance practice, will participate in the panel discussion "Putting the Technologies of Today to Work for Tomorrow", which will be moderated by Sarah Richards of Credit Suisse. Peter will be joined by co-panelists Stacey Blissett of NYC Commission on Human Rights, Alex Ilg of Morgan Stanley and Alex Willis of Blackberry. Panelists will provide the latest insight into implementing cutting-edge technologies within organizations, and the challenges this might bring.
Speaking engagement details:
Putting the Technologies of Today to Work for Tomorrow
Thursday, June 20th, 2019
12:15pm – 1:05pm
Location:
Argyle Executive Forum
50 Broad Street, 1st Floor
New York, NY 10004
About the Speaker:
Peter Vaihansky is the Senior Vice President of DataArt's Finance Practice. In this capacity, Peter relies on his almost two decades of experience in technology consulting, professional services and global delivery to help some of DataArt's key financial accounts. Peter plays an active role in growing DataArt's cloud services business, and is a frequent speaker on the subjects of cloud technologies, devops, innovation and digital transformation.
About DataArt:
DataArt is a global technology consultancy that designs, develops and supports unique software solutions, helping clients take their businesses forward. Recognized for their deep domain expertise and superior technical talent, DataArt teams create new products and modernize complex legacy systems that affect technology transformation in select industries.
DataArt has earned the trust of some of the world's leading brands and most discerning clients, including Nasdaq, S&P, Travelport, Ocado, artnet, Betfair, and Apple Leisure Group among others. Organized as a global network of technology services firms, DataArt brings together expertise of over 2,800 professionals in 22 locations in the US, Europe, and Latin America.
About Argyle:
Argyle brings business information and thought leadership to leading professionals from Fortune 1000 companies in North America, Europe, Asia and Australia. Argyle serves a curated membership community of over 2 million business leaders in finance, marketing, data analytics, technology, strategy, customer engagement, human capital, legal, supply chain and security. Clients use our engagement events, marketing services and content solutions to communicate their brand and spotlight their product innovations to our members. Along with our CFO Publishing and Innovation Enterprise divisions, we reach both highly targeted senior executives and broad industry groups.
Media Contact:
US & UK 
Ghillie Little
+44 7803 333632
ghillie@sbc.london