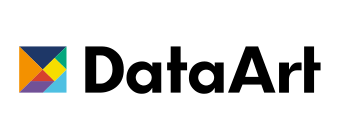 11 July 2017
DataArt to Speak on Modern Cycle Development Techniques, DevOps, and Agile for Retailers at the Data Services Summit
London – July 11, 2017 - Anton Krasikov, Senior Technology Advisor at DataArt, will speak at the What Retailers Need to Know about Microservices, Containers & Data Services Summit, organized by Mesosphere on July 12, 2017 in London.
In today's always-connected economy, retailers need to provide personalized services to customers in real-time. Examples include shopping recommendations, multi-channel, fraud detection, IOT, and customer acquisition.
Krasikov's presentation will cover how retailers are moving to faster cycle development techniques and methodologies like DevOps and Agile, while new release and deployment tools like application containers (Docker), cloud platforms and microservices are gaining traction. Topics discussed include:
Is setting up a development environment still such a complicated process?
Local development clusters and other possibilities with DC/OS (the platform to support retailers) based on DataArt's clients' experience.
Customer examples of dev-ops, improved CI/CD and improving hardware utilization to over 80%.
Capabilities for containers and data services including automatic workload recovery, security, networking, service discovery, storage and more.
Anton Krasikov is a Senior Technology Advisor at DataArt who has been working in the IT industry for more than 12 years. He has participated as a developer, team leader and solution architect in various projects across retail, telecoms, travel and financial industries. Anton has a keen interest in Big Data and DevOps technologies, and enjoys solving challenges in building highly available and resilient IT systems. He is a regular speaker at DataArt "IT talk" and "JavaDay" conferences, talking about subjects ranging from DevOps innovations to client communications. Anton holds an MS in Computer Science from Voronezh State University.
About Mesosphere
Mesosphere is leading the enterprise transformation toward distributed computing and hybrid cloud. We combine the rich capability you get from public cloud providers with the freedom and control of choosing your own infrastructure. Mesosphere DC/OS is the premier platform for building, deploying, and elastically scaling modern applications and big data services. DC/OS makes running containers, data services, and microservices easy across your own hardware and cloud instances. Mesosphere was founded in 2013 by the architects of hyperscale infrastructures at Airbnb and Twitter and the co-creator of Apache Mesos. Mesosphere is headquartered in San Francisco with additional offices in New York and Hamburg, Germany. Mesosphere's investors include Andreessen Horowitz, Hewlett Packard Enterprise, Khosla Ventures, Kleiner Perkins Caufield & Byers, and Microsoft. https://mesosphere.com/blog/2017/05/02/designing-data-intensive-applications-oreilly-ebook/
About DataArt:
DataArt is a global technology consultancy that designs, develops and supports unique software solutions, helping clients take their businesses forward. Recognized for their deep domain expertise and superior technical talent, DataArt teams create new products and modernize complex legacy systems that affect technology transformation in select industries.
DataArt has earned the trust of some of the world's leading brands and most discerning clients, including Nasdaq, S&P, United Technologies, oneworld Alliance, Ocado, artnet, Betfair, and skyscanner. Organized as a global network of technology services firms, DataArt brings together expertise of over 2,200 professionals in 20 locations in the US, Europe, and Latin America.
EVENT DETAILS:
Date:
July 12, 2017
Time:
4:00 PM to 6:00 PM
Venue:
WeWork Moorgate,1 Fore Street, London, EC2Y 9DT.
Hosted by Mesosphere and Its Partners - DataArt and Pythian