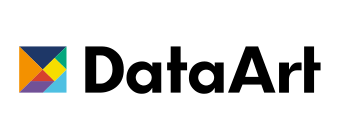 19 January 2017
DataArt to Showcase its Award-Winning Care Companion for Pediatric Patients Undergoing Clinical Trials at the SCOPE Summit
NEW YORK, NY, January 19, 2017 – DataArt, a global technology consultancy, will be showcasing its innovative solutions at the SCOPE Summit 2017 in Miami, FL, on January 24-26. DataArt's Healthcare and Life Sciences practice will present its award-winning clinical trials engagement solution, Care Companion, recently recognized by Innovate New York Presbyterian. Daniel Piekarz and Egor Kobelev, the practice executives, will be available to discuss and demonstrate these solutions at booth #804.
Care Companion — a complete patient engagement solution for patients undergoing clinical trials. It is built with multiple interfaces to ensure the highest level of engagement with patients of all ages. Configurable for any condition, this concept app is designed to capture patient information entered into the system both manually and from medical devices by means of camera and computer vision technology. This makes it an invaluable tracking tool in clinical trials, as all information, captured by the application, is available to the doctors and study team for statistical analysis through their own applications. Collected data can then be used to help the medical and pharmaceutical communities adapt their product to behavior patterns and compliance rates of various types of patients and to record their progress. The rewards for adhering to the clinical trial protocol and the user interface itself act as positive behavior support system and create an engaging experience.
Investigator Site Engagement Platform — a web platform focused on improving patient retention, protocol adherence and other key performance indicators within the clinical trial through improved investigator site engagement. The platform offers new ways to engage and motivate investigators and maintain the sponsor/site relationship during and between trials. Intelligently designed gamification allows investigators to see how well they are adhering to the protocol and provides the most engaged investigators with additional functionality that is of specific interest to them. Stop by our booth to learn about the future of Investigator Site Engagement.
Event Details
Location: Hyatt Regency Miami, Miami, FL
Date: January 24- 26, 2017
Booth #804
Media Contacts:
Wendy Schechter
+1 (212) 594-5504
wschechter@articulatecomms.com
About DataArt
DataArt is a global technology consultancy that designs, develops and supports unique software solutions, helping clients take their businesses forward. Recognized for their deep domain expertise and superior technical talent, DataArt teams create new products and modernize complex legacy systems that affect technology transformation in select industries.
DataArt has earned the trust of some of the world's leading brands and most discerning clients, including Nasdaq, S&P, United Technologies, OneWorld Alliance, Ocado, artnet, Betfair, and skyscanner. Organized as a global network of technology services firms, DataArt brings together expertise of over 2,200 professionals in 17 locations in the US, Europe, and Latin America.
About Scope Summit
The 8th Annual SCOPE Summit will offer three stimulating days of in-depth discussions in 13 different conferences, 6 pre-conference workshops and 2 symposia focused on issues related to each aspect of clinical trial planning and management: Data Integration, Feasibility, Site Selection and Management, Patient Engagement, Recruitment and Retention, Mobile Tech, Project Management, Outsourcing, Forecasting, Budgeting and Contracting, Quality (QbD)in Trial Conduct, Risk-Based Monitoring, Post-Marketing Studies, Observational Research, Clinical Lab Services, Precision Medicine and Biomarker-Driven Trials.