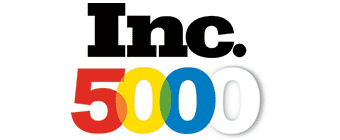 22 June 2016
DataArt to Showcase Innovative Medical Research Solutions at DIA
DataArt Will Demo Its Award-Winning Care Companion for Pediatric Patients with Diabetes
NEW YORK, NY, June 22, 2016 — DataArt, the global technology consulting firm that creates end-to-end solutions, will be showcasing its innovative apps at the DIA 2016 Annual Meeting in Philadelphia, PA, June 26-30. The demonstrations will include an award-winning pediatric diabetes solution, Care Companion, which was recently recognized by Innovate New York Presbyterian. Daniel Piekarz, Head of Healthcare and Life Sciences Practice at DataArt, and Egor Kobelev, Senior VP, DataArt, will be available to speak with the media at booth 739.
Care Companion — winner of Innovate New York Presbyterian award, this prototype is a complete ePRO (electronic patient reported outcomes) system that serves as a patient diary, customized for children taking part in clinical trials or managing chronic health conditions, such as diabetes. The children's application is gamified and leads the child through personalized schedules, educational content and rewards for compliance, capturing statistics about the child's condition and reporting it to the parental application. The parental app guides parents throughout the treatment process and monitors the child's condition and progress through a history of vital indicators. The data can then be used to help the medical and pharmaceutical community adapt their products to the children's behavior patterns and compliance rates in order to record their progress.
Investigator Site Engagement Platform — a web platform prototype with native mobile applications for clinical trial management and investigator site engagement. For investigators the platform offers study dashboards that incorporate information about research's key metrics and milestones, upcoming tasks, a calendar and Q&A section. For study managers, the tool allows polling, engaging and incentivizing investigators.
MedAR - an augmented reality application for the iPhone and iPad which efficiently recognizes medications and instantly provides relevant information including drug facts, uses, directions, links to videos and the manufacturer's website.
Research PRO — a demonstration of how native iOS apps can be created quickly and easily with the help of ResearchKit.
Asset Tracking App — a mobile app to empower hospital staff to quickly locate and book equipment including crash carts and COWs.
Event Details
Date: June 26-30, 2016
Location:
Philadelphia Convention Center, Booth 739
1101 Arch St, Philadelphia, PA 19104
About DataArt
DataArt is the technology consulting firm that creates end-to-end solutions, from concept and strategy, to design, implementation and support, helping global clients in the financial services, healthcare, hospitality, media and IoT sectors achieve important business outcomes. Rooted in deep domain knowledge and technology expertise, DataArt designs new products, modernizes enterprise systems and provides managed services delivered by outstanding development teams in the U.S., UK, Central and Eastern Europe, and Latin America. As a recognized leader in business and technology services, DataArt has earned the trust of some of the world's leading brands and most discerning clients, including McGraw-Hill Financial, Coller Capital, BankingUp, Ocado, artnet, Betfair, Skyscanner, Collette Vacations, Booker and Charles River Laboratories.