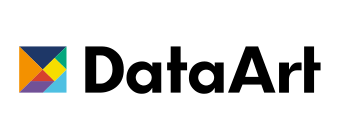 17 October 2017
DataArt to Showcase Innovative Concept Apps at Connected Health Conference in Boston, MA
New York, NY – October 17, 2017 - DataArt, the global technology consultancy that designs, develops and supports unique software solutions, will be presenting its innovative concept apps at the Connected Health Conference in Boston, MA, October 25-27, 2017. The demonstrations will include a voice-recognition-enabled telehealth solution prototype, patient engagement applications and more.
Daniel Piekarz, SVP, Healthcare & Life Sciences Practice Leader, Joe Fitz, Manager, Healthcare Business Development, and Egor Kobelev, Vice President of Engineering, Healthcare & Life Sciences, will be available to speak with the media at booth 206.
The Healthcare and Life Sciences Practice will demo the following concept apps:
Telehealth Prototype is a web platform prototype for remote doctor – patient communications. The solution allows doctors to hold video sessions with patients. Voice recognition technology makes notes throughout the call, highlighting sections of the conversation to be sent to the patient as follow-up summary or added to the records. Doctor's portal has a scheduling module to keep track of patient appointments.
Care Companion, an award-winning patient engagement solution recently recognized by NewYork-Presbyterian hospital, is built with multiple interfaces to ensure the highest level of engagement with patients of all ages. Configurable for any condition, this concept app is designed to educate patients and their families about their medical condition and to capture patient information entered into the system both manually and from medical devices by means of camera and computer vision technology. The solution consists of two interconnected applications: one of which is designed for children and the other for children's parents. All data captured on a child's device is sent to and available on the parents' devices.
This concept is also an invaluable tracking tool in clinical trials, as all information, captured by the application from the patients participating in the trial, is available to the doctors and study team for statistical analysis through their own applications. The rewards for adhering to the clinical trial protocol or a treatment plan and the user interface itself act as positive behavior support system and create an engaging experience.
Live Longer is an application that helps to predict one's life expectancy, based on scientific analysis of various statistical data including age, gender, marital status, income, education, fitness habits and alcohol consumption. The goal is to help people adopt new behaviors linked with longevity.
Equipment Tracker improves the efficiency of the medical equipment use in the hospitals, by allowing required equipment to be instantly found and by tracking its availability.
Event Details
Date:
October 25-27, 2017
Location:
Seaport World Trade Center, Booth 206
200 Seaport Blvd, Boston, MA 02210
About DataArt
DataArt is a global technology consultancy that designs, develops and supports unique software solutions, helping clients take their businesses forward. Recognized for their deep domain expertise and superior technical talent, DataArt teams create new products and modernize complex legacy systems that affect technology transformation in select industries.
DataArt has earned the trust of some of the world's leading brands and most discerning clients, including Nasdaq, S&P, oneworld Alliance, Ocado, artnet, Betfair, and skyscanner. Organized as a global network of technology services firms, DataArt brings together expertise of over 2,200 professionals in 20 locations in the US, Europe, and Latin America.