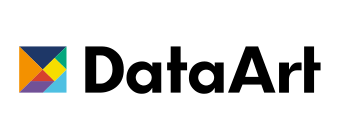 27 September 2017
DataArt to Showcase Concept Apps for Improving Patient Engagement at Health 2.0
New York, NY – September 27, 2017 - DataArt, the global technology consultancy that designs, develops and supports unique software solutions, will present its innovative concept apps at the 11th Annual Health 2.0 Fall Conference in Santa Clara, CA, on October 1- 4, 2017. The demonstrations will include a voice-recognition-enabled telehealth solution prototype, patient engagement applications and more.
DataArt's Healthcare and Life Sciences Practice will demo the following concept apps that improve patient communications:
Telehealth Prototype is a web platform prototype for remote doctor /patient communications which allows doctors to hold video sessions with patients. Voice recognition technology takes notes throughout the call, highlighting sections of the conversation to be sent to the patient as follow-up summary or added to the records.
Care Companion, an award-winning patient engagement solution recognized by NewYork-Presbyterian Hospital, is built with multiple interfaces to ensure the highest level of engagement with patients of all ages. Configurable for any condition, this concept app is designed to educate patients and their families about their medical condition and capture patient information from medical devices by means of camera and computer vision technology.
Live Longer is an application that helps to predict one's life expectancy, based on scientific analysis of various statistical data including age, gender, marital status, income, education, fitness habits and alcohol consumption.
Equipment Tracker improves the efficiency of the medical equipment use in the hospitals, by allowing required equipment to be instantly found and by tracking its availability.
DataArt's Daniel Piekarz, SVP of Healthcare & Life Sciences Practice, Joe Fitz, Manager, Healthcare Business Development, and Egor Kobelev, Vice President of Engineering, Healthcare & Life Sciences, will be available to speak with the media at booth 317.
Event Details
Date:
October 1-4, 2017
Location:
Santa Clara Convention Center, Booth 317
5001 Great America Pkwy, Santa Clara, CA 95054
Press Contact
Vica Miller
+1 (212)378-4108 x 4014
+44 (0) 2070-999464 x 4014
vica@dataart.com
About DataArt
DataArt is a global technology consultancy that designs, develops and supports unique software solutions, helping clients take their businesses forward. Recognized for their deep domain expertise and superior technical talent, DataArt teams create new products and modernize complex legacy systems that affect technology transformation in select industries.
DataArt has earned the trust of some of the world's leading brands and most discerning clients, including Nasdaq, S&P, oneworld Alliance, Ocado, artnet, Betfair, and skyscanner. Organized as a global network of technology services firms, DataArt brings together expertise of over 2,200 professionals in 20 locations in the US, Europe, and Latin America.
About Health 2.0
Health 2.0 promotes, showcases and catalyzes new technologies in health care. Through a worldwide series of conferences, code-a-thons, and prize challenges, we bring together the best minds, resources and technology for compelling panels, discussions and product demonstrations, and more.
This October 2,000 of the best and brightest will gather to discuss, witness, and share the leading cutting-edge innovations transforming today's global health care system. Health 2.0's flagship event connects thought leaders, providers, innovators, investors, and start-ups for four days packed full of curated discussions, demos, exhibits and networking. In 2017 we're showcasing over 100 speakers, 150+ LIVE tech demos, 10 brand new company launches, 3 top CEO interviews, and 4 amazing keynotes. Whether you're looking to spark business partnerships, create investment opportunities, or see the latest product innovations, you can't miss it!