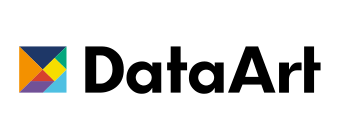 5 September 2017
DataArt to Showcase Clinical Trial Demo Apps at DPharm in Boston
New York, NY - September 5, 2017 – DataArt, the global technology consultancy that designs, develops and supports unique software solutions, will be showcasing its innovative apps at the 7th annual DPharm: Disruptive Innovations to Advance Clinical Trials conference in Boston, MA, September 7-8, 2017.
The demos will include a voice-recognition-enabled telehealth solution prototype, investigator portal and patient solutions. Daniel Piekarz, SVP, Healthcare & Life Sciences Practice Leader, Joe Fitz, and Alexander Myskiw, Business Development Managers, will be available to speak at booth #44.
Telehealth Prototype – a web platform prototype for remote clinical trials. The solution allows investigators to have video sessions with patients. It applies voice recognition technology to keep notes throughout the call and then highlights the parts of the conversation that should be sent to the patient as follow-up notes or added to the records. Doctor's portal has a scheduling module that helps them keep track of patient appointments.
Care Companion – winner of Innovate New York Presbyterian award last year, this prototype is a complete ePRO (electronic patient reported outcomes) system that serves as a patient diary, customized for children taking part in clinical trials or managing chronic health conditions, such as diabetes, and their parents. The children's application is gamified and leads the child through personalized schedules, educational content and rewards for compliance, capturing statistics about the child's condition and reporting it to the parental application. The parental app guides parents throughout the treatment process and monitors the child's condition and progress through a history of vital indicators. The data can then be used to help the medical and pharmaceutical community adapt their products to behavior patterns and compliance rates of children and to record their progress.
Investigator Site Engagement Platform – a web platform prototype with native mobile applications for clinical trial management and investigator site engagement. For investigators the platform offers study dashboards that incorporate information about research's key metrics and milestones, upcoming tasks, a calendar, and a Q&A section. For study managers, the tool allows polling, engaging and incentivizing Investigators.
Event Details
Date:
September 7-8, 2017
Location:
Marriott Copley Place, Booth 44
110 Huntington Avenue, Boston, MA, 02116
Media Contact
Vica Miller
+1 (212) 378-4108 x 4014
vica@dataart.com
About DataArt:
DataArt is a global technology consultancy that designs, develops and supports unique software solutions, helping clients take their businesses forward. Recognized for their deep domain expertise and superior technical talent, DataArt teams create new products and modernize complex legacy systems that affect technology transformation in select industries.
DataArt has earned the trust of some of the world's leading brands and most discerning clients, including Nasdaq, S&P, United Technologies, oneworld Alliance, Ocado, artnet, Betfair, and skyscanner. Organized as a global network of technology services firms, DataArt brings together expertise of over 2,300 professionals in 20 locations in the US, Europe, and Latin America.