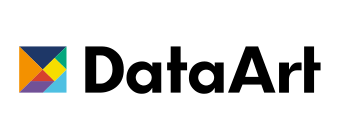 26 April 2018
DataArt to Provide Experts for Technical Jury at the Hack{IT}Over Hackathon by Talanx in Hannover
Munich, Hannover — London — April 26, 2018 – DataArt, the global technology consultancy will participate in evaluating the results of the annual Hack{IT}Over hackathon powered by Talanx in Hannover on Friday, 27 April 2018 at 17:00
The participants will work for 30 hours to find innovative solutions to three challenges and convert them into digital prototypes on Saturday and Sunday.
High-quality technology and API partners, such as SAP, VW Financial Services, figo, will be on site to provide support and offer the right framework to facilitate ideas. DataArt will be the technical jury who will bring their top engineers specializing in enterprise technologies such as Java, Web, Artificial Intelligence, Big Data, iOS and Android.
Challenges:
Mobility
How can we combine modern mobility concepts with attractive services for our employees and customers?
The working world of the future
What opportunities does digitization offer to revolutionize our working world and cooperation in the future?
Speech recognition
How can speech recognition technology support the employees and customers of an insurance company in the future?
Prizes:
1st place: 10.000 €
2nd place: 5.000 €
3rd place: 2.500 €
In addition to the three main prizes, sponsors and partners will provide exclusive specials.
Registration options can be found at www.hackitover.com.
About DataArt
DataArt is a global technology consultancy that designs, develops and supports unique software solutions, helping clients take their businesses forward. Recognized for their deep domain expertise and superior technical talent, DataArt teams create new products and modernize complex legacy systems that affect technology transformation in select industries.
DataArt has earned the trust of some of the world's leading brands and most discerning clients, including Nasdaq, S&P, Travelport, Ocado, artnet, Betfair, and Apple Leisure Group among others. Organized as a global network of technology services firms, DataArt brings together expertise of over 2,500 professionals in 20 locations in the US, Europe, and Latin America.
Media Contacts