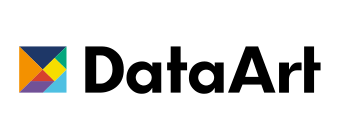 2 May 2018
DataArt to Participate in the Music Biz 2018 in Nashville, TN
New York, NY – May 2, 2018 – DataArt, the global technology consultancy that designs, develops and supports unique software solutions, will take part in the Music Biz 2018 in Nashville, TN, on May 14-17. The Music Business Association's 60th anniversary conference will bring together global power players and industry enthusiasts committed to the future of music monetization.
On May 14, Kevin Twitchell, Head of Business Development, Media & Entertainment, at DataArt, will speak at "Podcasting: Licensing and Monetizing This New Success", the panel that will provide insights into the current podcasting trends, technological solutions, monetization models and revenue streams, as well as licensing challenges for podcaster. Twitchell is a music industry veteran who has held senior leadership positions at various labels and music groups, including Universal Music Group, Warner Music Group, and Sony Music Entertainment.
On May 15, DataArt will be sponsoring the Sixth Annual Metadata Summit hosted by the Music Business Association. Aimed at data experts in the music industry, the summit will amplify the importance of metadata and provide a high-level forum for discussion.
EVENT DETAILS:
Date and Time:
May 14-17, 2018
Location:
Omni Nashville Hotel
250 5th Ave S, Nashville, TN 37203, USA
About the Music Business Association
The Music Business Association (Music Biz) is a membership organization that advances and promotes music commerce — a community committed to the full spectrum of monetization models in the industry. It provides common ground by offering thought leadership, resources, and unparalleled networking opportunities, all geared to the specific needs of its membership. Music Biz brings a unique perspective and valuable insight into the trends and changes that innovation brings. Today, we put our collective experience to work across all delivery models: physical, digital, mobile, and more. Music Biz and its members are committed to building the future of music commerce — together.
About DataArt
DataArt is a global technology consultancy that designs, develops and supports unique software solutions, helping clients take their businesses forward. Recognized for their deep domain expertise and superior technical talent, DataArt teams create new products and modernize complex legacy systems that affect technology transformation in select industries.
DataArt has earned the trust of some of the world's leading brands and most discerning clients, including Nasdaq, S&P, Travelport, Ocado, artnet, Betfair, and Apple Leisure Group among others. Organized as a global network of technology services firms, DataArt brings together expertise of over 2,500 professionals in 20 locations in the US, Europe, and Latin America.
Media Contacts