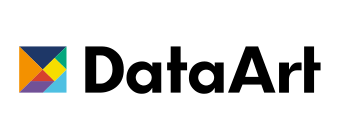 13 June 2017
DataArt to participate in Sabre Hackathon: TTX
June 13, 2017 – Las Vegas, USA – The global technology consultancy DataArt is sponsoring Sabre Hackathon: TTX in Las Vegas on June 24 and 25, 2017. Building on Sabre's platform, developers are given 24 hours to use different services and tools to create the next big thing that helps take travel to the next level.
DataArt Vice President, Strategic Services Alexander Shchedrin has been invited to join the team of judges who will grade the team results, based on four scoring criteria covering technical quality, design, originality, and potential.
"I am honored and excited to be involved as a judge in this technology innovation focused event. Sabre Development Studio has so much to offer to make the traveler experience as easy as possible for both individual travelers and companies meeting their needs," said Alexander Shchedrin.
A leader of DataArt's Sabre Services, Shchedrin has nearly a decade of experience in project management and solution design for products requiring specific expertise in UI/UX design, data processing and visualization.
Recent examples of successful client projects at DataArt using Sabre include:
Sabre Red App that allows agents to receive price quotes, book, and manage chauffeured ground transportation in real-time for ground transportation management services company SummitQwest
Integration with Sabre Web Services for the leading destination management company in order to provide a better experience for travelers while searching and booking flights.
EVENT DETAILS:
Date
June 24 -25
Location
Aria Hotel
3730 S Las Vegas Blvd, Las Vegas, NV, USA
About DataArt
DataArt is a global technology consultancy that designs, develops and supports unique software solutions, helping clients take their businesses forward. Recognized for their deep domain expertise and superior technical talent, DataArt teams create new products and modernize complex legacy systems that affect technology transformation in select industries.
DataArt has earned the trust of some of the world's leading brands and most discerning clients, including Nasdaq, S&P, United Technologies, oneworld Alliance, Ocado, artnet, Betfair, and skyscanner. Organized as a global network of technology services firms, DataArt brings together expertise of over 2,200 professionals in 20 locations in the US, Europe, and Latin America.
About Sabre
Sabre * is the leading technology provider to the global travel industry. Sabre's software, data, mobile and distribution solutions are used by hundreds of airlines and thousands of hotel properties to manage critical operations, including passenger and guest reservations, revenue management, flight, network and crew management. Sabre also operates a leading global travel marketplace, which processes more than US$120 billion of global travel spend annually by connecting travel buyers and suppliers. Headquartered in Southlake, Texas, USA, Sabre serves customers in more than 160 countries around the world.