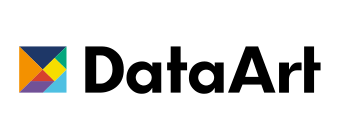 5 October 2016
DataArt to Host International Hackathon to Help Drive Innovation in Telecom
Telecom Application Developer Hackathon to Take Place in Three of DataArt's Global Locations
New York, NY – October 5, 2016 – DataArt, the global technology consulting firm that creates end-to-end solutions, today announced that it will host the Global TADHack in three of its global locations, including New York City, on October 14-16, 2016. TADHack is the largest telecoms-focused hackathon worldwide, attracting 2000 registrations in 2015, and this year will simultaneously take place in 31 cities around the world.
TADHack is the only global meeting place for developers who want to learn, share, code and create using the tools and technologies available in telecommunications. This year's development themes are BOTs, AI, IoT, Enterprise Communications, NFV, and open source contributions.
Whether one is a developer, enterprise, vendor or enthusiast, TADHack will allow participants to:
Become educated on the power of the telecom app development

Listen to expert speakers and share best practices

Have innovative service / platform / idea promoted and presented to the industry

Learn how to translate ideas into sales

Meet members of the international community of telecom app innovators

Learn about the APIs, WebRTC, communications service platforms, cloud communications, and many other web- and IT-centric service platforms

"We're excited to have DataArt as a TADHack partner," said Alan Quayle, Founder of TADHack. "DataArt's experience in software development enables TADHack to reach many new developers and innovators around the world, who can now experience the power of convergence in the telecom industry."

"DataArt has always been at the forefront of innovation, and hosting TADHack is a natural step in our aim to support and encourage disruptive ideas that will transform the industry over the next few years," said Michael Lazar, Head of the Telecom Practice, DataArt.
About TADHack
The Telecom Application Developer initiative was started in 2013 as a grassroots effort to build an ecosystem focused on telecom application development. The mission is to bring together businesses, developers, non-coders… really anyone who is interested in using telecom capabilities in their applications, services, or business processes. TADHack is focused on developers, technology, and creativity. It is currently the largest telecoms-focused hackathon worldwide, attracting 2000 registrations in 2015. It's sister event TADSummit focuses on the business aspects of making / saving money from telecom application development.
About DataArt
DataArt is a global network of technology consulting and software services firms that creates best in class end-to-end solutions for clients in capital markets and financial services; healthcare and life-sciences; travel and hospitality; media, telecom, and IoT. Rooted in deep domain knowledge and technology expertise, DataArt designs new products, modernizes enterprise systems and provides managed services from its outstanding development teams in the U.S., UK, Central and Eastern Europe, and Latin America. As a recognized leader in business and technology services, DataArt has earned the trust of some of the worlds leading brands and most discerning clients, including Nasdaq, Monex Europe, S&P, Coller Capital, Apax Partners, BankingUp, Ocado, artnet, Betfair, Skyscanner, Collette Vacations, Booker and Charles River Laboratories.
Media Contacts:
Vica Miller
+1-212-378-4108 x 4014