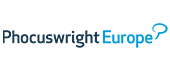 6 May 2016
DataArt to exhibit latest innovations at Phocuswright Europe Conference in Dublin on 10 – 12 May, 2016
London, UK - Dublin, Ireland – 06 May 2016 – DataArt, the global technology consulting firm that creates end-to-end solutions, will be exhibiting its cutting-edge and business-proven travel technology innovations at the annual Phocuswright Europe Conference on 10-12 May.
The innovations include a new version of the white label product developed for Skyscanner for Business. Bringing an improved format, more advanced customisable flight search tools for site owners and purpose-built features across the product. The new and improved features make Skyscanner more accessible, easier to use and more exciting for partners. Also on display will be three projects for Triometric. including a system which collects XML data and extracts information for analysis, and a user monitoring system, which in real-time helps analyse behaviour and reduces service downtime.
DataArt will also be demonstrating an API/integration system which was developed for a leading tour operator and the results of consultancy services for a multiple partner airline alliance.
Charlotte Lamp Davies, VP of Travel and Hospitality Practice at DataArt said:
"DataArt will be presenting a number of case studies which show we are at the very forefront of technology innovation in the travel industry, all being put to good use for our clients. These are not just concepts but technologies that are working right now for some of the biggest and most exciting companies in travel. Combining technological innovation and a clear focus on business use is at the heart of what DataArt does. I am proud that the team here at DataArt has delivered such successful innovations. What we are displaying really is at the cutting edge of travel technology."
DataArt will be at Booth #3.
Event details
Date: 10-12 May 2016
Location: Booth 3 Convention Centre Dublin, Spencer Dock, North Wall Quay, Dublin 1, Ireland
Register for this event.
DataArt will present
Skyscanner
A new version of the White Label product DataArt developed which provides advances in the user interface and introduces new purpose-built features.
Triometric
XML Configuration Generator. A customised tool that captures XML data and extracts the desired information for analysis.
Web Services Analyzer Monitoring System. A real-time dashboard, which monitors user behaviour, detects problems and helps minimise the times taken to isolate root cause and restore normal service.
Continuous Integration (CI). A set of comprehensive tests and a testing framework, which ensures any changes to Triometric's system, remain compatible. Ensuring the performance of an updated system in unimpaired.
SummitQwest
The SummitLink® Red App –packaged Sabre Red App solution. The App allows agents to receive price quotes, book, and manage chauffeured ground transportation in real-time. DataArt designed the application architecture, developed the Red App, and integrated it with the existing SummitLink® web solution and managed the application documentation and certification process.
Other
API/integrations for a tour operator.
A single sign-on system for multiple partner airline alliance.
About DataArt
DataArt is a technology consulting firm that creates end-to-end solutions, from concept and strategy, to design, implementation and support, helping global clients in the financial services, healthcare, hospitality, media and IoT sectors achieve important business outcomes. Rooted in deep domain knowledge and technology expertise, DataArt designs new products, modernizes enterprise systems and provides managed services delivered by outstanding development teams in the U.S., UK, Central and Eastern Europe, and Latin America. As a recognized leader in business and technology services, DataArt has earned the trust of some of the world's leading brands and most discerning clients, including McGraw-Hill Financial, Coller Capital, BankingUp, Ocado, artnet, Betfair, Skyscanner, Collette Vacations, Booker and Charles River Laboratories.
About Phocuswright Europe Conference 2016
The sister event of Phocuswright's two-decade-running U.S. conference, Phocuswright Europe is an annual conference that draws the region's top players around its rigorous and unbiased research to discuss the trends, technology and turmoil affecting the European travel market. Speaking companies include: Ryanair, CitizenM, TripAdvisor, SilverRail Technologies, Airbnb and more. This year's theme, Europe2016: Unsettled Yet Undeterred, is a reflection on the issues challenging the norms of the world's second largest travel market. The event will offer various workshops, encourage audience participation and a vigorous debate at the Center Stage, and subject latest innovations to the scrutiny of Phocuswright Dragons at the highly-acclaimed Travel Innovation Summit.