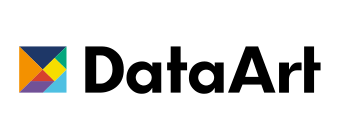 12 September 2019
DataArt to Exhibit Healthcare Innovations in Patient Engagement and Clinical Trials at DPharm 2019
New York, September 12, 2019 — DataArt, the global technology consultancy that designs, develops and supports unique software solutions, will exhibit at DPharm: Disruptive Innovations in Boston, MA, September 17-18, 2019, displaying its innovative healthcare solutions.
DataArt will showcase its Proof of Concepts in the areas of voice recognition and AI-enabled remote monitoring, patient and investigator engagement solutions, and data management. Daniel Piekarz, SVP and Healthcare & Life Sciences Practice Leader, and Egor Kobelev, VP of Engineering, will be available to discuss how technology can innovate drug development and clinical trials at DataArt's booth #19.
The DataArt team will demonstrate:
Remote Monitoring & Virtual Clinical Trials. DataArt, in collaboration with Health Navigator, has designed a telehealth platform prototype that brings together real-time speech recognition (powered by IBM Watson) with natural language processing and clinical decision support systems. Such a solution has the potential to improve the patient-doctor experience, simplify virtual visits, thus dramatically reduce costs and improve accuracy in clinical trials.
Clinical Safety Data Management is a complex process involving various parties and a variety of data sources. To make it more transparent, DataArt proposes a data visualization technique to make real-time data immediately available to relevant users upon demand.
Patient Engagement approach will be demonstrated with KidPRO, the winner of the Pfizer Healthcare Challenge 2017 award and a third place winner of the recent Management und Krankenhaus Award 2019. The prototype is a complete ePRO (electronic patient reported outcomes) system for pediatric clinical trials and consists of two interconnected applications: one for the child, one for the parents. The companion apps guide the patient and the caregiver through the daily schedule of a clinical trial, suggest personalized educational content and offer rewards for compliance.
The Investigator Engagement Platform, designed to improve patient engagement and protocol adherence in a clinical trial by ensuring the highest level of performance from investigator sites while giving sponsors real-time visibility. The prototype is a powerful tool that helps investigators by providing insights, predictive risk assessments and study KPI measurement.
DPharm: Disruptive Innovations Event Details
Date:
September 17-18, 2019
Location:
Booth 19
Renaissance Boston Waterfront Hotel
606 Congress St
Boston, MA 02210
About DataArt
DataArt is a global technology consultancy that designs, develops and supports unique software solutions, helping clients take their businesses forward. Recognized for their deep domain expertise and superior technical talent, DataArt teams create new products and modernize complex legacy systems that affect technology transformation in select industries.
DataArt has earned the trust of some of the world's leading brands and most discerning clients, including Nasdaq, Travelport, Ocado, Betfair, Regus, Meetup and Apple Leisure Group among others. DataArt brings together expertise of over 3000 professionals in 20 locations in the US, Europe, and Latin America.
About DPharm
DPharm is the annual event to get the best access to innovative ideas, especially disruptive ones, to advance drug development operations from pharma and outside industry leaders with a view to reducing the burden to patients and investigators.
Media Contact:
US & UK
Anni Tabagua