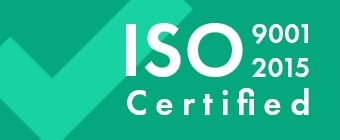 11 February 2019
DataArt to Exhibit at Travel Technology Europe 2019
London, 11 February, 2019 — DataArt's Travel & Hospitality Practice will exhibit at Travel Technology Europe (TTE) in London on February 20-21, 2019.
DataArt executives, Vasiliy Malinov and Max Zhdanov, Vice Presidents of Travel & Hospitality, will be available at booth # T17E to discuss the ways that technology can transform businesses.
The team will demo prototypes of travel apps and accompanying videos: AI Hospitality Smart System, Blockchain Services Ecosystem for Car Rentals, POC Application for Travel Delay Coverage, and more.
AI Hospitality Smart System: an IoT solution built on DeviceHive and Alexa provides device smart-enablement. The technology allows for a variety of implementations, from preventing accidents to offering extra services to hoteliers and travellers.
Blockchain Services Ecosystem for Car Rentals: a solution that helps users deal with insurance and service bureaucracy, eliminating the need to prove accident details. By ensuring transparency in car sales operations through detailed car conditions, the solution facilitates transactions.
POC Application for Travel Delay Coverage: a system, based on the Ethereum blockchain technology, monitors smart contracts between passengers and insurance companies. In the event of a flight delay or cancellation, a passenger receives an insurance pay out.
EVENT Details
Venue
Olympia London
Grand Hall
Hammersmith Road
Kensington
London W14 8UX
Booth number
# T17E
About DataArt
DataArt is a global technology consultancy that designs, develops and supports unique software solutions, helping clients take their businesses forward. Recognized for their deep domain expertise and superior technical talent, DataArt teams create new products and modernize complex legacy systems that affect technology transformation in select industries.
DataArt has earned the trust of some of the world's leading brands and most discerning clients, including Nasdaq, Travelport, Ocado, Betfair, Regus, Meetup and Apple Leisure Group among others. DataArt brings together the expertise of over 2,500 professionals in 20 locations in the US, Europe, and Latin America.
About Travel Technology Europe
Travel Technology Europe, held annually in London for 16 years, is Europe's largest specialised exhibition and conference bringing together 6,000+ travel technology professionals. This long established and reputable event connects travel technology buyers and managers with the suppliers, knowledge and contacts to help innovate for the future of travel.
It is the largest travel technology event in Europe, allowing travel technology buyers and managers to evaluate thousands of products and services from over 100 global travel brands and innovative start-up companies across the travel technology sector.
Running alongside the exhibition is Europe's largest conference programme designed to meet knowledge requirements of beginners through to experienced travel buyers. Independently produced and supported by over 120 expert speakers, the 80 + topical sessions cover the full spectrum of travel technology facilitating peer to peer learning and debate to enable companies to drive the industry forward.
Travel Technology Europe provides the opportunity to meet with 6,000+ professionals from across the European travel and technology community. From peer-to-peer and supplier networking sessions to informal social events, the event allows attendees to build new relationships and to share knowledge and best practice.
Media Contact
Anni Tabagua
+49 (89) 745 390 23 x 1297
anni.tabagua@dataart.com