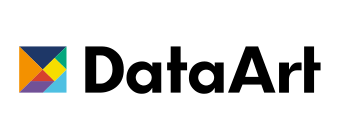 2 March 2017
DataArt to Exhibit at the Wearable Technology Show 2017
London, UK, March 2, 2017 – DataArt, a global technology consultancy, will exhibit at the Wearable Technology Show, one of the world's largest events for wearables, digital health, and IoT tech, in London, UK, on March 7-8, 2017. The Healthcare and Life Sciences Practice will present a variety of concept apps, including its award-winning Care Companion, while the IoT Practice will demonstrate solutions built within DeviceHive and Alexa ecosystems and device cloud-enablement.
The Healthcare and Life Sciences Practice will demo the following concept apps:
Care Companion, an award-winning patient engagement solution recently recognized by NewYork-Presbyterian hospital, is built with multiple interfaces to ensure the highest level of engagement with patients of all ages. Configurable for any condition, this concept app is designed to educate patients and their families about their medical condition and to capture patient information entered into the system both manually and from medical devices by means of camera and computer vision technology. The solution consists of two interconnected applications: one of which is designed for children and the other for children's parents. All data captured on a child's device is sent to and available on the parents' devices.
This concept is also an invaluable tracking tool in clinical trials, as all information, captured by the application from the patients participating in the trial, is available to the doctors and study team for statistical analysis through their own applications. The rewards for adhering to the clinical trial protocol or a treatment plan and the user interface itself act as positive behavior support system and create an engaging experience. DataArt is currently developing the telehealth interface to guide women through pregnancy and enable telecommunication with the doctor.
Live Longer is an application that helps to predict one's life expectancy, based on scientific analysis of various statistical data including age, gender, marital status, income, education, fitness habits and alcohol consumption. The goal is to help people adopt new behaviors linked with longevity.
Investigator Site Engagement Platform is a web platform focused on improving patient retention, protocol adherence and other key performance indicators within the clinical trial through improved investigator site engagement. The platform offers new ways to engage and motivate investigators and maintain the sponsor/site relationship during and between trials. Intelligently designed gamification allows investigators to see how well they are adhering to the protocol and provides the most engaged investigators with additional functionality that is of specific interest to them.
Equipment Tracker improves the efficiency of the medical equipment use in the hospitals, by allowing required equipment to be instantly found and by tracking its availability.
Roman Chernyshev, SVP at Healthcare and Life Sciences Practice, will be available to discuss and demonstrate these solutions at booth #B105. Julie Petla, Senior Advisor in the Healthcare and Life Sciences Practice, will be participating on the 'New Opportunities within Digital Healthcare' panel on March 7 at 10.35 am. The panel will focus on the future of digital healthcare, opportunities, roadblocks and ways to overcome them.
The IoT practice will showcase the following approaches to developing modern enterprise and private IoT solutions:
Building IoT solutions with DeviceHive and the Amazon Alexa ecosystem.
Using Alexa to manage existing infrastructure.
Salesforce integration for enterprise IoT solutions.
Device smart-enablement.
Adding new value and services to existing devices.
Cloud migration and cloud enablement.
EVENT DETAILS:
Date:
March 7 – March 8, 2017
Location:
ExCel, Royal Victoria Dock, 1 Western Gateway, London E16 1XL
Booth: #B105
PRESS CONTACT
Lief Schneider
lief@sbc.london
+44 207 104 2213
NOTES TO EDITORS
About DataArt:
DataArt is a global technology consultancy that designs, develops and supports unique software solutions, helping clients take their businesses forward. Recognized for their deep domain expertise and superior technical talent, DataArt teams create new products and modernize complex legacy systems that affect technology transformation in select industries.
DataArt has earned the trust of some of the world's leading brands and most discerning clients, including Nasdaq, S&P, United Technologies, oneworld Alliance, Ocado, artnet, Betfair, and skyscanner. Organized as a global network of technology services firms, DataArt brings together expertise of over 2,200 professionals in 20 locations in the US, Europe, and Latin America.
About the Wearable Technology Show 2017