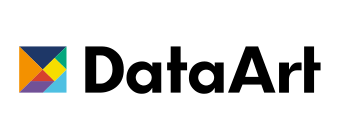 7 November 2017
DataArt to Exhibit at the Phocuswright Conference on November 7-9, 2017
New York, November 7, 2017 — DataArt, the global technology consultancy that designs, develops and supports unique software solutions, will be exhibiting at the Phocuswright Conference in Ft. Lauderdale/Hollywood, FL, on November 7-9, 2017.
DataArt's Greg Abbot, SVP, Travel & Hospitality Practice Leader, Charlotte Lamp Davies, VP, Travel & Hospitality, Europe, Vasiliy Malinov, VP, Travel & Hospitality, and Robert Leibholz, Chief Business Development Officer, will be available to speak with the media at booth #14.
Greg Abbot will participate in the Launch, one of Phocuswright's Innovation events, on November 8 at 9 am. He will provide commentary and feedback to 14 established companies, pre-selected by Phocuswright technology analysts. The presenters will showcase new products and ideas that will change the way travel is booked, searched and bought.
Charlotte Lamp Davies will participate in a panel discussion for one of PhocusWire's PundIT Shows on November 8 at 6:15 pm - a series of wrap-up shows at strategic points around the events taking place on Center Stage, from the purpose-built broadcast studio. PhocusWire, a brand new dedicated service to provide a news and analysis-led perspective to the same issues that Phocuswright has covered successfully through its research and events for two decades, will be launched the week of November 6th, during the Phocuswright Conference.
EVENT DETAILS
Date:
November 7-9, 2017
Location:
Diplomat Beach Resort
3555 South Ocean Drive, Ft. Lauderdale/Hollywood, Florida 33019
About Speakers:
Greg Abbott is SVP at DataArt, leading the Travel & Hospitality Practice which he formed in 2010. Greg has deep experience in executive sales & travel system operations, with 20+ years in domestic and international online travel industry sector, including entrepreneurship, management, product development, and consulting. Greg and his teams have tackled some of the most complex system and technology challenges in the hospitality & tour operator distribution landscape. Greg joined DataArt as SVP of Travel & Hospitality to lead the charge in building out DataArt's service to leading travel technology companies around the globe. He is a frequent speaker and a thought leader, with a loyal following in the press and social media alike, having been published in Tnooz, Breaking Travel News, Buying Business Travel, Next Big Thing, CIOReview, Travolution, Hotel Resource, Mobile Marketer and numerous other news outlets. More recently Greg has given talks at Hotel Technology Forum, DataArt's European and American Question Time Event and other events related to travel technology.
Charlotte Lamp Davies is VP of Travel & Hospitality for Europe, in charge of sales for the travel practice. She has secured key clients in the UK and organized multiple events, bringing the travel and hospitality community together while strengthening the DataArt brand in the vertical. Having worked with a number of brand name clients, including Expedia, lastminute.com, Thomas Cook, Google, Microsoft and Yahoo, enables Charlotte to engage with senior industry figures and stay at the forefront of developments across the sector. She is a speaker at industry events and a passionate proponent of innovative travel technologies. She is also a skilled linguist fluent in 4 languages, including Danish, German, English and Swedish.
About DataArt
DataArt is a global technology consultancy that designs, develops and supports unique software solutions, helping clients take their businesses forward. Recognized for their deep domain expertise and superior technical talent, DataArt teams create new products and modernize complex legacy systems that affect technology transformation in select industries.
DataArt has earned the trust of some of the world's leading brands and most discerning clients, including Nasdaq, S&P, oneworld Alliance, Ocado, artnet, Betfair, and skyscanner. Organized as a global network of technology services firms, DataArt brings together expertise of over 2,300 professionals in 20 locations in the US, Europe, and Latin America.
About Phocuswright
Phocuswright is the travel industry research authority on how travelers, suppliers and intermediaries connect. Independent, rigorous and unbiased, Phocuswright fosters smart strategic planning, tactical decision-making and organizational effectiveness. Phocuswright delivers qualitative and quantitative research on the evolving dynamics that influence travel, tourism and hospitality distribution. Our marketplace intelligence is the industry standard for segmentation, sizing, forecasting, trends, analysis and consumer travel planning behavior. Every day around the world, senior executives, marketers, strategists and research professionals from all segments of the industry value chain use Phocuswright research for competitive advantage.
To complement its primary research in North and Latin America, Europe and Asia, Phocuswright produces several high-profile conferences in the United States, Europe and India, and partners with conferences in China and Singapore. Industry leaders and company analysts bring this intelligence to life by debating issues, sharing ideas and defining the ever-evolving reality of travel commerce.
The company is headquartered in the United States with Asia Pacific operations based in India and local analysts on five continents.
Phocuswright is a wholly owned subsidiary of Northstar Travel Group, LLC.