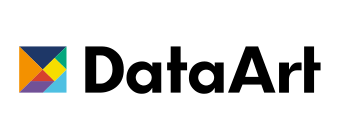 21 February 2017
DataArt to Exhibit at Mobile World Congress
New York – 21 February, 2017 – DataArt's Telecom and Internet of Things (IoT) practices will exhibit jointly with Canonical at Mobile World Congress. The Telecom practice will showcase a network service chain providing end-to-end testing and visibility for virtual network functions (VNFs). The IoT practice will demonstrate cloud migration and enablement, IoT solutions built within DeviceHive and Alexa ecosystems and device smart-enablement.
Telecom's testing and visibility demo integrates multiple solutions provided by six vendors, while giving carriers flexibility in choosing technology partners. This demo is instrumental for the industry as it addresses one of the main challenges faced by Telecoms – their ability to roll out network services quickly and at lower cost than has traditionally been done. The demo shows a way to dramatically accelerate virtual network function testing.
"Our solution goes to the heart of one of the main challenges faced by Telecoms – a lack of agility in network service delivery," said Michael Lazar, VP Telecom, at DataArt. "Carriers have simply been too slow to roll out new network services that offer customers new capabilities and drive down the cost of service delivery. While there are many point solutions on the market, integrating those solutions to make it deliverable within a full network service chain takes a long time. Our solution demonstrates a way of automating testing and visibility in a network service chain."
The Telecom practice will also demonstrate an advanced image recognition application that has been integrated into IoT devices. The technology lends itself to a variety of implementations. For example, it could detect a weapon in an elevator, stop the elevator and notify the authorities. The recording is triggered only when a suspicious object is detected, enabling improved security, while ensuring privacy.
The IoT practice will showcase the following approaches to developing modern enterprise and private IoT solutions:
Building IoT solutions with DeviceHive and the Amazon Alexa ecosystem.
Using Alexa to manage existing infrastructure.
Salesforce integration for enterprise IoT solutions.
Device smart-enablement.
Adding new value and services to existing devices.
Cloud migration and cloud enablement.
EVENT DETAILS:
Date:
February 27 – March 1 (9am – 7pm), March 2 (9am – 4pm)
Location:
Fira Gran Via, Av. Joan Carles I
64 08908 L'Hospitalet de Llobregat, Barcelona
Booth: Hall P3 - 3K31
Media Contacts:
Vica Miller
+1 (212) 378-4108 x 4014
vica@dataart.com
About DataArt:
DataArt is a global technology consultancy that designs, develops and supports unique software solutions, helping clients take their businesses forward. Recognized for their deep domain expertise and superior technical talent, DataArt teams create new products and modernize complex legacy systems that affect technology transformation in select industries.
DataArt has earned the trust of some of the world's leading brands and most discerning clients, including Nasdaq, S&P, United Technologies, oneworld Alliance, Ocado, artnet, Betfair, and skyscanner. Organized as a global network of technology services firms, DataArt brings together expertise of over 2,200 professionals in 20 locations in the US, Europe, and Latin America.
About Mobile World Congress (MWC)
Mobile World Congress (MWC) is the world's biggest and best mobile industry event comprising of a massive exhibition, an award-winning conference, outstanding networking opportunities, partner programmes, the Glomo Awards and much, much more.