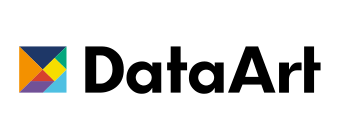 2 October 2019
DataArt to Exhibit at FIT América Latina in Buenos Aires
New York, October 2, 2019 — DataArt, the global technology consultancy that designs, develops and supports unique software solutions, will exhibit for the first time at FIT América Latina in Buenos Aires, Argentina, October 5-8, 2019.
Over 1,700 exhibitors, including the travel industry's most influential leaders from 45 countries, will convene to network, introduce new products and services and hear from industry executives who will share their knowledge. Marcos Mauro, Head of DataArt Buenos Aires, and Nicolas Rausch, VP of Engineering, will be available onsite to discuss the latest travel technology innovations at booth #5013/5015.
«FIT América Latina is the most anticipated meeting of worldwide tourism professionals in Latin America. We are excited to participate in the exhibition and eager to present a number of case studies which show that we are at the very forefront of technology innovation in the travel industry,» said Marcos Mauro.
Additionally, Alexander Shchedrin, DataArt's VP of strategic services, will join the FIT Turtech on October, 8 at 10:45 am, and will address the topic «Technology in tourism: buy or develop and other questions.»
Shchedrin said: "DataArt is a technology consultancy, and we are hired to solve technical problems as experts in both travel and technology. We observe trends, common challenges and issues. During my presentation I will focus on three topics:
The buy vs. build conundrum
Ownership of the transformation program
Leveraging tools available from technology platforms to reduce total cost of ownership
Event Details:
Date:
October 5-8, 2019
Location:
Booth #5013/5015
La Rural Convention & Exhibition Center
Buenos Aires, Argentina

About at FIT América Latina
FIT is the most important tourism fair in the region and one of the most prestigious ones in the world. FIT Latin America is a platform that focuses on novelties and trends in tourism, and brings together tourism institutions, rural hotels and lodgings, transportation companies, event organizers and cultural entities.
About DataArt
DataArt is a global technology consultancy that designs, develops and supports unique software solutions, helping clients take their businesses forward. Recognized for their deep domain expertise and superior technical talent, DataArt teams create new products and modernize complex legacy systems that affect technology transformation in select industries.
DataArt has earned the trust of some of the world's leading brands and most discerning clients, including Nasdaq, Travelport, Ocado, Paddy Power Betfair, Regus, Meetup and Apple Leisure Group among others. DataArt brings together expertise of over 3000 professionals in 20 locations in the US, Europe, and Latin America.
Media Contact:
US & UK
Anni Tabagua