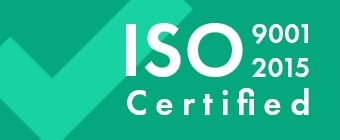 28 March 2019
DataArt to Exhibit at DMEA 2019
Global Technology Consultancy DataArt to Exhibit at Europe's Largest Healthcare IT Event
Munich, March 28, 2019 — The DataArt Healthcare & Life Sciences practice will exhibit at DMEA, Europe's most important trade fair for digital solutions in healthcare, on April 9-11, 2019.
Delivery Managers Friedrich Stahl and Ivan Pantykin will demo innovative digital solutions that show the benefits of Telemedicine, Patient Engagement, AI/ML and Big Data for the industry. The DataArt team will also discuss the opportunities presented by new technologies, as well as address the differences in telemedicine approaches around the globe, and take question from the event attendees.
Apps, Solutions and R&D Projects within Healthcare & Life Sciences
DataArt's Healthcare & Life Sciences practice has continuously applied their know-how in the healthcare sector in a variety of ways, and will be presenting the following concept apps (Proof of Concepts):
Telehealth & Remote Monitoring prototype, created in partnership with Health Navigator, a platform offering a comprehensive clinical vocabulary and decision-support system designed to facilitate eHealth and telemedicine encounters, is an R&D app meant to revolutionize the telehealth experience. It brings together real-time speech recognition (powered by IBM Watson) with natural language processing and clinical decision support systems to improve the patient-doctor experience, reduce costs, and dramatically save time for the EHR population.
Patient Engagement approach will be demonstrated with KidPRO, the winner of the Pfizer Healthcare Challenge 2017 award and a third place winner of the recent Management und Krankenhaus Award 2019. The prototype is a complete ePRO (electronic patient reported outcomes) system for pediatric clinical trials and consists of two interconnected applications: one for the child, one for the parents. The companion apps guide the patient and the caregiver through the daily schedule of a clinical trial, suggest personalized educational content and offer rewards for compliance.
EVENT DETAILS:
Date:
April 9-11, 2019
Venue:
Messe Berlin
Messedamm 22
14055 Berlin, Germany
Hall 1.2 | Booth F-112
About DataArt
DataArt is a global technology consultancy that designs, develops and supports unique software solutions, helping clients take their businesses forward. Recognized for their deep domain expertise and superior technical talent, DataArt teams create new products and modernize complex legacy systems that affect technology transformation in select industries.
DataArt has earned the trust of some of the world's leading brands and most discerning clients, including Nasdaq, Travelport, Ocado, Betfair, Regus, Meetup and Apple Leisure Group among others. DataArt brings together expertise of over 2,600 professionals in 22 locations in the US, Europe, and Latin America.
About DMEA
DMEA, formerly known as conhIT, is Europe's largest event in the digital health industry. DMEA will retain conhIT's successful concepts in order and will become the platform representing every digital field of interest to all players in the healthcare system, both now and in the future. A trade fair, academy, congress and a networking platform, the declared aim of DMEA is to promote digital networking across faculties and sectors, while addressing relevant new audiences.
Media Contact:
US & UK
Anni Tabagua