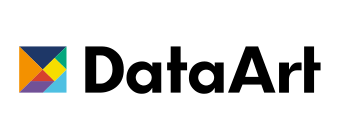 15 October 2019
DataArt to Exhibit at DKM 2019 in Dortmund
Munich, October 15, 2019 — DataArt, the global technology consultancy that designs, develops and supports unique software solutions, will exhibit at DKM 2019, one of the largest and most prestigious events in the industry which brings over 17,000 professionals from the worlds of finance, insurance and real estate. The event will take place in Dortmund on October 22-24.
DataArt's thought leaders and executives, Friedrich Stahl, VP Business Development, Silvia Kienberger, SVP Strategic Business and Technologies Europe and Ilya Aristov, Engagement Manager, will join the two-day trade fair, where global leaders alongside niche providers and start-ups will present their products and services.
DataArt experts will be available at Booth F22, Hall 3 to discuss the upcoming business and trends, namely the technologies that currently influence the insurance industry — DLT, artificial intelligence, big data, wearables. Furthermore, the team will cover some of the new forms of customer engagement that are made possible by new technologies, as well as the new types and sources of data and its benefits for insurance.
Event Details:
Messe Dortmund (Westfalenhallen)
Rheinlanddamm 200
44139 Dortmund
Booth:
Hall 3 / F22
Theme Park InsurTech

About DataArt
DataArt is a global technology consultancy that designs, develops and supports unique software solutions, helping clients take their businesses forward. Recognized for their deep domain expertise and superior technical talent, DataArt teams create new products and modernize complex legacy systems that affect technology transformation in select industries.
DataArt has earned the trust of some of the world's leading brands and most discerning clients, including Nasdaq, Travelport, Ocado, Paddy Power Betfair, Regus, Meetup and Apple Leisure Group among others. DataArt brings together expertise of over 3000 professionals in 20 locations in the US, Europe, and Latin America.
About DKM:
DKM, short for «Coverage Concept Fair», is the leading trade fair for the finance and insurance industry. Every year professionals from the finance, insurance and real estate sectors come together at DKM in Dortmund. From global players to niche providers and start-ups — all kinds of players of all sizes can be found at DKM. The trade fair not only offers a comprehensive overview of the market, it is also the industry's network and training event — making it the highlight of the year. With its premiere in 1995, the trade fair has now firmly established itself in terms of its consistency and Dortmund has been its traditional location since 1999. DKM exhibitors come from the fields of capital investments, finance, investment, real estate, services, insurance and IT/software.
Media Contact:
Schwartz Public Relations
Petra Schlingensiepen