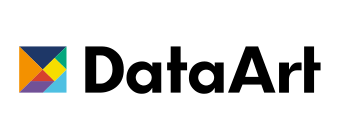 29 August 2017
DataArt shortlisted for 2017 Travolution Awards for second year running
London, UK 29 August 2017: DataArt, the global technology consultancy that designs, develops and supports unique software solutions, has been shortlisted for Travolution Awards as the Best Travel Technology Team of the Year for the second year in a row.
Charlotte Lamp Davies, Vice President, Travel & Hospitality Europe at DataArt said:
"The past 12 months have seen the DataArt Travel & Hospitality Practice build on existing successes to consistently provide a best-in-the-business service to their clients. The team has formed a dedicated Solution Design Group to further improve its industry-leading skill and knowledge base. In addition, we are thrilled to welcome Travelbird, Trainline, JacTravel and Travelport as new clients.

It is an honour to be shortlisted for the second year in a row for this prestigious award. This is a testament to the dedication and expertise of DataArt's wonderful and dedicated Travel and Hospitality practice as well as the consistent results we deliver for our clients."
Judged by a panel drawn from the leading executives, experts and entrepreneurs in the travel and hospitality industry, the Travolution Awards acknowledge companies, brands and individuals who excel in the fields of online travel distribution, digital marketing and technology.
The Best Technology Team of the Year category rewards the team that in the past year has delivered the most outstanding examples of technology solutions. It is judged on the level of technological know-how and expertise and how the teams solved key issues for their clients or parent company and delivered return on investment.
In addition to the shortlisting, DataArt's Travel and Hospitality practice in the past year also became Oracle's Gold Level Partner, joined the Travelport Partner Network, and hosted the sixth industry keynote Travel Question Time event in UK attended by senior figures from across the travel trade.
The full shortlist for all awards, including Best Travel Technology Team of the Year can be found here. Winners will be announced at a special ceremony in London on the 28th November.
Media Contact:
Louis Rynsard SBC London +44 207 104 2215 +44 7483 910 280
About DataArt:
DataArt is a global technology consultancy that designs, develops and supports unique software solutions, helping clients take their businesses forward. Recognized for their deep domain expertise and superior technical talent, DataArt teams create new products and modernize complex legacy systems that affect technology transformation in select industries.
DataArt has earned the trust of some of the world's leading brands and most discerning clients, including Nasdaq, S&P, United Technologies, oneworld Alliance, Ocado, artnet, Betfair, and skyscanner. Organized as a global network of technology services firms, DataArt brings together expertise of over 2,300 professionals in 20 locations in the US, Europe, and Latin America.
About the DataArt Travel and Hospitality Practice:
DataArt's Travel & Hospitality team helps navigate the complicated, domain-specific systems and inner workings of the travel industry. For more than 80 customers, our teams have designed and delivered end-to-end solutions in and around GDS, CRS, PMS, RMS, IBE, TMC, CRM, CMS and POS systems in travel.
Moreover, we are active and engaged members of HTNG, HSMAI and OpenTravel and can evaluate and create solutions that take into account these industry-specific standards. We are a Sabre Authorized Developer, helping companies analyze business operation flows as well as design, develop and certify their own RED Apps.
Working together, we create future-proof solutions that offer the performance, scalability, reliability, cost effectiveness, ease of maintenance, and recoverability standards that are essential to your business.
About Travolution:
Based in London and part of the TW Group at Reed Business Information, Travolution is the only media brand dedicated to the online travel market.
It targets the 'new breed' of travel companies – online travel agents, travel portals and travel search engines, plus traditional travel agents for whom online is a major part of their business. Travolution also targets a wide range of suppliers – hotels, airlines, tourist boards and ancillary providers, for whom online distribution is key.
Travolution comprises a bi-monthly magazine, a leading website and one of the travel industry's most popular blogs.