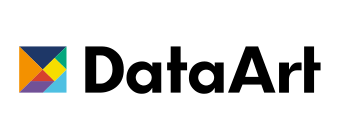 10 May 2018
DataArt selected within Top 12 Finalists out of 300 at Porsche Next OI Competition
New York, London, Munich - May 10, 2018 – Global technology consultancy DataArt is proud to announce that its team of developers was selected today among the top 12 finalists at the Porsche Next OI Competition, which offered its contestants a unique opportunity to develop an innovative app or groundbreaking service for Porsche. DataArt's team developed a Porsche Blockchain Services Ecosystem to construct a seamlessly interconnected system.
For two months, the DataArt team of experts, led by Igor Ilunin, Head of the IoT Practice, worked with simulated Porsche APIs, choosing from more than 140 different data sources and functions, tools and resources around the clock, to create a groundbreaking solution. 300 projects from around the globe took place in the competition.
The app developed by DataArt unites Porsche drivers, services and insurance companies in one transparent blockchain services ecosystem that showcases the best of Porsche's traditional brand values. The blockchain services ecosystem would dramatically reduce bureaucracy, securely accelerate transactions between all parties involved, save time on standard operating procedures, and eliminate mundane and repetitive functions. In addition, the solution gathers historical vehicle data to enable a data-driven business model in the future.
"The Porsche Next OI competition, launched by the CEO of Porsche, demonstrated the incredible power of modern technologies to transform the existing industry practices," said Igor Ilunin, Head of DataArt's IoT Practice. "We're proud to have contributed our share to this collective innovation effort."
DataArt's dedicated IoT practice, launched in 2014, has been developing and managing distributed automotive solutions and projects around the globe for clients across key industries.
The competition's selection day and moonshot night took place May 9 in Ludwigsburg, Germany. The award ceremony will take place in Berlin at Formula E Grand Prix on May 19, 2018.
Media Contact
Lief Schneider
SBC London
lief@sbc.london
+44 203 705 5632
About DataArt
DataArt is a global technology consultancy that designs, develops and supports unique software solutions, helping clients take their businesses forward. Recognized for their deep domain expertise and superior technical talent, DataArt teams create new products and modernize complex legacy systems that affect technology transformation in select industries.
DataArt has earned the trust of some of the world's leading brands and most discerning clients, including Nasdaq, S&P, Travelport, Ocado, artnet, Betfair, and Apple Leisure Group among others. Organized as a global network of technology services firms, DataArt brings together expertise of over 2,500 professionals in 20 locations in the US, Europe, and Latin America.