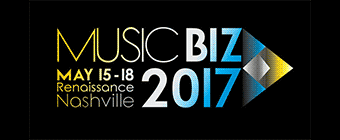 8 May 2017
DataArt's Kevin Twitchell to Speak on Virtual Reality at the Music Biz 2017 in Nashville, TN
New York, NY – May 08, 2017 - Kevin Twitchell, Head of Business Development for the Media & Entertainment Practice at DataArt, will discuss virtual reality (VR) at the Music Biz 2017 convention on May 18 at 4:30pm at the Renaissance Nashville Hotel.
"VR: The New Frontier" panel will explore the current state of VR consumer adoption and discuss the future for this new entertainment format. Attendees will be given an opportunity to experience the power of VR for themselves.
Kevin Twitchell will discuss:
The challenges of shooting, producing and monetizing VR content as an independent TV producer;
The importance of emerging technologies, such as VR and Augmented Reality (AR), to the music business, and opportunities related to these technologies, such as new data points and revenue streams;
Necessary enhancements to the systems that support VR.
Kevin Twitchell is the Head of Business Development at DataArt's Media and Entertainment Practice. He is also one of the producers of the all new nationally syndicated Wonderama TV show where he steers the platform's VR and ancillary revenue strategies. He has recently been nominated for an Emmy Award as the Co-Producer of "New York's Star of the Day" on FOX5. During his career, Kevin has held senior leadership positions at labels and in distribution at Universal Music Group, Warner Music Group and Sony Music Entertainment.
Among other panelists are the leading experts of the music business industry:
Mary Spio - CEO & President, CEEK;
Jeff Pezzuti - CEO, Eyellusion;
Chris Horton- VP of Advanced Technology, Universal Music Group;
Facundo Martin Diaz - Co-Founder & CEO, VRTIFY;
Hugh McIntyre- Contributor, Forbes
Event details:
VR: The New Frontier
Date and Time:
May 18, 2017
4:00 – 4:30 PM
Location:
May 18, 2017
Renaissance Nashville,
611 Commerce Street, Room 205 (CC)
Nashville, TN 37203
About Music Biz
The Music Business Association (Music Biz) is a membership organization that advances and promotes music commerce — a community committed to the full spectrum of monetization models in the industry. It provides common ground by offering thought leadership, resources and unparalleled networking opportunities, all geared to the specific needs of its membership. Music Biz brings a unique perspective and valuable insight into the trends and changes that innovation brings.
Music Biz brings together the influential decision-makers from the commerce, content and creative communities under one roof for four productive days of meetings, education and networking.
About DataArt
DataArt is a global technology consultancy that designs, develops and supports unique software solutions, helping clients take their businesses forward. Recognized for their deep domain expertise and superior technical talent, DataArt teams create new products and modernize complex legacy systems that affect technology transformation in select industries.
DataArt has earned the trust of some of the world's leading brands and most discerning clients, including Nasdaq, S&P, United Technologies, oneworld Alliance, Ocado, artnet, Betfair, and skyscanner. Organized as a global network of technology services firms, DataArt brings together expertise of over 2,200 professionals in 20 locations in the US, Europe, and Latin America.
Media Contacts: