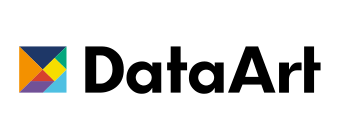 26 September 2019
DataArt's Ilya Aristov to Speak at Parcel+Post Expo in Amsterdam
New York, September 26, 2019 — Ilya Aristov, Engagement Manager and Head of Logistics at DataArt, a global technology consultancy that designs and develops unique software solutions, will be speaking at the Parcel+Post Expo in Amsterdam on October 3. Aristov will deliver the insights on how technology platforms can transform business.
DataArt works with Ocado, Metro Markets, Doddle, along with other logistics companies to develop and optimise their platformization. Using a number of case studies, Ilya will demonstrate how IT platforms helped retail and distribution companies transform their business. He will discuss the best path to ensure successful digital transformation and talk about different ways to ensure flexibility, scalability, and success.
Aristov said:
«Over the past few years we've seen a tendency for big retail and logistics market players to prefer creating their own custom-made IT platforms. The reason for this is that huge ERP systems like SAP or MS, which previously helped effectively run big businesses, no longer provide competitive advantages. They are good, but everybody uses them. It is getting harder to compete and provide new features to your clients.»

«At Parcel+Post Expo, I will address new trends and platforms emerging on the market due to competition. Based on our partnership with Ocado, Metro Markets, Doddle and other retail and distribution companies, I will also share best practices used for custom-made IT platforms which have helped companies transform their businesses, react promptly to a rapidly changing business environment, and become flexible, scalable, bringing digital where it was lacking.»
Event:
«IT platforms transform business» at the Parcel+Post Expo Conference
Date:
October 3, 2019, 12:00 am
Speaker:
Ilya Aristov, Engagement Manager/ Head of Logistics, DataArt
Location:
Hall 8,
Amsterdam RAI
Europaplein 24,
1078 GZ Amsterdam
About the Speaker
Ilya joined DataArt in 2015 as a Senior Project Manager and was appointed to the Engagement Manager role in 2018.
He leads several major accounts and actively participates in growing the Retail & Logistics practice.
Prior to DataArt, Ilya worked for Fujitsu and Luxoft with Tier-1 clients in food and DIY retail, banking, and logistics. He led major transformation projects and helped with processes optimization and new technologies onboarding.
Ilya holds an MS in software engineering from Kazan National Research Technical University.
About DataArt
DataArt is a global technology consultancy that designs, develops and supports unique software solutions, helping clients take their businesses forward. Recognized for their deep domain expertise and superior technical talent, DataArt teams create new products and modernize complex legacy systems that affect technology transformation in select industries.
DataArt has earned the trust of some of the world's leading brands and most discerning clients, including Nasdaq, Travelport, Ocado, Betfair, Regus, Meetup and Apple Leisure Group among others. DataArt brings together expertise of over 3000 professionals in 20 locations in the US, Europe, and Latin America.
About Parcel+Post Expo
Parcel+Post Expo is the leading global event for the world's postal, parcel and express business.
The event in 2019 will provide the most significant opportunity for postal operators, couriers, e-fulfilment companies, cross-border shippers and delivery companies to discuss current issues and form business relationships on a global scale. With more than 3,000 people attending each year from more than 100 countries, Parcel+Post Expo is the global meeting place for the industry.
The 2019 Parcel+Post Expo Conference will host expert speakers discussing key issues and the future for the global postal and parcel delivery industry. Sessions this year include: Developments in e-commerce, last mile, digital innovation, parcel handling and tracking, and intelligent self-service solutions, as well as robotics and AI, to name just a few. There is also an intensive, interactive workshop program covering topics including PUDOs & lockers, customer engagement, digital transformation, and social media and communications.
https://www.parcelandpostexpo.com/en/index.php
Media Contact:
US & UK
Ghillie Little