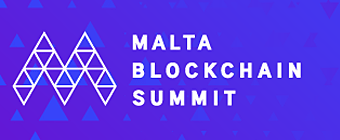 6 November 2018
DataArt's iGaming Practice Takes First Prize at Malta Blockchain Summit Hackathon
London, 6 November 2018 — DataArt, the global technology consultancy that designs, develops, and supports unique software solutions, today announced that its iGaming Practice has won the coveted November 2018 Malta Blockchain Summit Hackathon, the world's largest blockchain event of the year.
Over a period of 48 hours, the DataArt team implemented and launched the Blockchain Charity Gambling Platform. The funding lottery, solution as a service, combines gambling, charity and blockchain to enable social responsibility. The business model is aimed at empowering not-for-profit innovation.
Eleven hack teams worked with the main mentor and judge, technology innovator John McAfee, to produce their entries. An outspoken and, for some, controversial figure, John McAfee is nevertheless a world-renowned computer scientist, business leader and innovator. Other members of the judging panel included blockchain founding father Scott Stornetta, co-founder of Ethereum Charles Hoskinson, Ilya Smagin of Waves and Lucas Park, CTO of Fleta.
Head of iGaming Practice at DataArt, Igor Kozhurenko, said:
"We're very tired, but very happy, go DataArt! We have proved that we're one of the strongest contenders in this space, and it's a great honour to have won at the biggest blockchain summit.

The technology we developed here can be used to really change the world – to enable fundraising for good causes in a transparent and trustworthy way. It's the use of blockchain at its finest."
The DataArt's winning team included Anatoly Rubtsov, Vlad Dmitriev, Alexander Kuzmenko, Maxim Chernikov and Igor Kozhurenko.
About DataArt
DataArt is a global technology consultancy that designs, develops and supports unique software solutions, helping clients take their businesses forward. Recognized for their deep domain expertise and superior technical talent, DataArt teams create new products and modernize complex legacy systems that affect technology transformation in select industries.
DataArt has earned the trust of some of the world's leading brands and most discerning clients, including Nasdaq, Travelport, Ocado, Betfair, Regus, Meetup and Apple Leisure Group among others. DataArt brings together expertise of over 2,500 professionals in 20 locations in the US, Europe, and Latin America.
@dataart
About Malta Blockchain Summit
With over 8,500 delegates, 100 speakers and 150 sponsors and exhibitors, the Malta Blockchain Summit attracts global influencers and serves as a melting pot for global influencers in technology, civil society, democracy promotion and innovation. Discussion focusses on the world-changing potential applications of Blockchain across multiple verticals, including Health, Entertainment, Government, Banking, Payments and Fintech, and more.
The summit comprises four conferences covering the field's government and regulation, marketing and affiliation, fintech, tokenomics and cryptocurrencies, and blockchain for developers.
The over 200 speakers this year included the Hon Joseph Muscat, Prime Minister of Malta; Blockchain entrepreneur, Carla Maree Vella; Miko Matsumura, Founder Exchange Evercoin, Sally Eaves, CEO of SAX; Gordon Einstein, founder of AdaptiveSky; Alex Lightman, wearables pioneer and AI citizen, Sophia Robot.
https://maltablockchainsummit.com/
https://maltablockchainsummit.com/blockchain-hackathon/

Media Contact
Ghillie Little