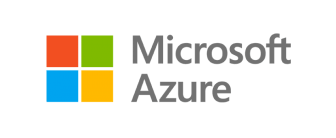 9 August 2021
DataArt's Azure Starter Now Available in the Microsoft Azure Marketplace
Microsoft Azure customers worldwide now gain access to Azure Starter to take advantage of the scalability, reliability, and agility of Azure to drive application development and shape business strategies.
---
New York — August 9, 2021 — DataArt, a global software engineering firm and Microsoft Gold partner, today announced the availability of Azure Starter in the Microsoft Azure Marketplace, an online store that provides applications and services for use on Azure. DataArt customers can now take advantage of the productive and trusted Azure cloud platform, with streamlined deployment and management.
The Azure Starter service is based on a framework for streamlining and automating the initial set-up of Azure projects using Azure Cloud Services and Azure DevOps platforms. Leveraging the most advanced Microsoft technologies — including Azure Blueprints and YAML pipelines — as well as best practices paradigms such as infrastructure as code and pipelines as code, the framework provides tools for managing, developing, deploying, and monitoring projects at all stages of development. By automating initial set-up and infrastructure management, Azure Starter lowers the entry threshold for Azure cloud computing services and enables rapid prototyping in Azure. The framework also minimizes the likelihood of errors during pipeline set-up and environment management.
"Regardless of whether a company starts a new project in Azure or migrates an existing application, Azure Starter can significantly reduce the time, effort, and cost required for its implementation," said Alla Lemlekh, Senior Vice President, Business Development, DataArt.
Jake Zborowski, General Manager, Microsoft Azure Platform at Microsoft Corp. said, "We're pleased to welcome Azure Starter from DataArt to the Microsoft Azure Marketplace, which gives our partners great exposure to cloud customers around the globe. Azure Marketplace offers world-class quality experiences from global trusted partners with solutions tested to work seamlessly with Azure."
The Azure Marketplace is an online market for buying and selling cloud solutions certified to run on Azure. The Azure Marketplace helps connect companies seeking innovative, cloud-based solutions with partners that have developed solutions that are ready to use.
About DataArt
DataArt (@dataart), a global software engineering firm that takes a human approach to solving problems, has helped clients leverage Azure services since 2011. With more than 20 years of experience, teams of highly trained engineers around the world, and deep industry sector knowledge, we deliver high-value, high-quality solutions that our clients depend on and lifetime partnerships they believe in.
Learn more about DataArt's expertise with Azure at microsoft.dataart.com.
Media Contact:
USA, UK & Germany

Anni Tabagua, PR & Comms
+ 49 (89) 745 399 31
anni.tabagua@dataart.com