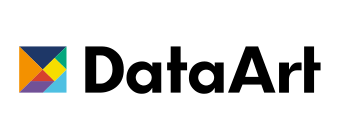 13 September 2019
DataArt's Anastasia Rezhepp to Speak at Big Design Conference in Dallas
New York, September 13, 2019 — Anastasia Rezhepp, Head of Design at DataArt, a global technology consultancy that designs and develops unique software solutions, will be speaking at the Big Design Conference in Dallas on September 20. Rezhepp will address the tough issues that arise in the design process and examine different methods of successful collaboration when working on UX/UI.
Rezhepp said:
«Working on a product's UX/UI requires an ability to collaborate with a very wide group of individuals spanning different areas of business: product owners, managers, developers, business analysts SMEs, larger, more established midsize firms, multinational corporations, and a raft of other possible stakeholders.» «Every single day designers grapple with the issues of how to avoid a battle of egos, which input from clients and co-workers to prioritize, and when to insist on their own professional opinion. At Big Design I'll be addressing how we can teach designers to use communication tools to collaborate better, to avoid obstacles and to produce better UX/UI outcomes.»
Event:
"Collaboration or Conflict? Deploying better communication to enhance the UX/UI design process" at Big Design
Date:
September 20, 2019, 10:00 am
Speaker:
Anastasia Rezhepp, Head of Design, DataArt
Location:
Federal Reserve Room
Gilley's Dallas
1135 S Lamar St, Dallas
TX 75215, USA
About the Speaker
Anastasia runs the dynamic DataArt Design Studio leading a team of UX/UI specialists, 3/2D artists and webmasters and coordinating the resources, establishing the processes and working on both internal and external PR of UX services. Anastasia has a vast hand-on experience in design, which helps to be on the same page with designers and clients. She is a frequent speaker at various UX conferences and is very fond of writing about design.
Anastasia joined DataArt in 2006 as a Senior Designer, becoming Head of UX/UI in 2014. Prior to this she was a designer and art director and taught web-design and spent a year at Bauhaus Kolleg in Germany. She was on the website design teams for the Mariinsky Theatre, the State Russian Museum and St Petersburg Open Tennis Championship.
Anastasia holds a Master's Degree in Information Design from St Petersburg Academy of Art and Design.
About DataArt
DataArt is a global technology consultancy that designs, develops and supports unique software solutions, helping clients take their businesses forward. Recognized for their deep domain expertise and superior technical talent, DataArt teams create new products and modernize complex legacy systems that affect technology transformation in select industries.
DataArt has earned the trust of some of the world's leading brands and most discerning clients, including Nasdaq, Travelport, Ocado, Betfair, Regus, Meetup and Apple Leisure Group among others. DataArt brings together expertise of over 3000 professionals in 20 locations in the US, Europe, and Latin America.
About Big Design
The Big Design Conference is a collaboration between DFW-UPA, IXDA-Dallas, and Refresh Dallas. Creative communities in Dallas, Texas band together to learn, share and grow at the annual conference. This year's conference will focus on usability, user experience design, and UX career advice with dashes of gaming, mobile, development, and content strategy.
Media Contact:
US & UK
Anni Tabagua