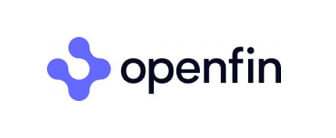 2 April 2021
DataArt Releases White Paper on Transition to Integrated Financial Desktop
New York, London, Munich, Zug, April 2, 2021 — DataArt, a global technology consultancy that designs, develops and supports unique software solutions, released a white paper to help product owners and application stakeholders identify the key consideration and decisions they need to make in the process of transition to the integrated desktop user experience where multiple in-house and third-party vendor applications can interoperate seamlessly. The white paper, Transition to Integrated Financial Desktop: Key Decisions, was published in partnership between DataArt and OpenFin.
In the white paper, DataArt offers a simple, proven methodology for assessing the initial scope of work required to effect this transition, as well as some high level recommendations based on our practical experience with our customers.
To learn more about goals and objectives, defining target execution environments for a product/application, and conducting initial assessment of a possible scope of work for transitioning to integrated desktops, click on the link below to download the white paper.
About OpenFin
Move Fast. Break Nothing. OpenFin is the financial industry's operating system, enabling digital transformation and simplifying app distribution to financial desktops. Used by the largest industry players through to the newest of FinTech innovators, OpenFin deploys more than 1,200 desktop applications across 225,000 desktops in more than 1,500 buy-side and sell-side firms in 60+ countries. OpenFin investors include Bain Capital Ventures, Barclays, CME Ventures, DRW Venture Capital, HSBC, J.P. Morgan, NYCA Partners, Pivot Investment Partners, and Wells Fargo among others. The company has offices in New York and London.
About DataArt
DataArt is a global software engineering firm that takes a uniquely human approach to solving problems. With over 20 years of experience, teams of highly-trained engineers around the world, and deep industry sector knowledge, we deliver high-value, high-quality solutions that our clients depend on, and lifetime partnerships they believe in.
Media Contact:
USA, UK & Germany

Anni Tabagua
+ 49 (89) 745 399 31
anni.tabagua@dataart.com