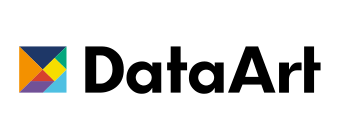 31 October 2019
DataArt Releases White Paper on the Impact of AI in Extending Lifespan
New York, London, Munich, October 31, 2019 — DataArt, the global technology consultancy that designs, develops and supports unique software solutions has today released a white paper on the topic of AI and aging. Crave new world: The impact of artificial intelligence on lifespan examines the state of play in biogerontology and warns about the possible ramifications.
White paper co-author and Head of AI, DataArt Europe, Anton Dolgikh, said:
«For millennia, immortality and life extension has been desired. Now, with AI and the power it has to analyse previously untapped data, there is a real possibility that lifespan may be significantly lengthened at a rate previously only dreamed of.

«Of course, lifespan has already increased, but this has been a process over centuries. Now, we're looking at acceleration, and it is vital that we think this progress through to its natural conclusion. Given the magnitude of recent scientific and technological advancements, we believe now is the time to discuss the implications, as a matter of urgency.»
The white paper covers the perspectives behind the intense evolution in biogerontology and examines the role of AI — which promises to become a vital clue to the maze of biological data that stores within itself the precious secret of biological age. With a strong warning against diving into extending life without a preceding discussion, it examines:
New ways of predicting age and the pace of gerontology
The part of AI in extending life
The limitations of AI
Ethics and economics
Questions around AI — does it ultimately make us wiser?
Dolgikh continued:
«In the Renaissance, «homo universalis» — one who carries knowledge from many fields — was born. Five hundred years later, the 20th century gave birth to «machina universalis», or Artificial Intelligence as we know it, which, just like «homo universalis», contains all available knowledge. AI is the new art — the art of data.

«Even Renaissance titans such as Michelangelo and Da Vinci saw death as a natural phenomenon of nature. Will the natural and artificial intelligence of the 21st Century, this second Renaissance, be able to achieve what the first one couldn't and push death away by significantly prolonging human life? More importantly, should humanity strive for this?

«Modern day business leaders and companies have poured millions into research. But few stop and ask — do we need this? Do we want it? How would we cope as a society? We released this white paper with a view to informing one of the most important topics of the 21st century and to stimulating a necessary debate.»
About the authors
Anton Dolgikh, Head of AI, Healthcare and Life Sciences, DataArt
Anton Dolgikh leads AI and ML-oriented projects in the Healthcare and Life Sciences practice at DataArt and runs educational and training developers focussed on solving business problems with ML methods. Prior to working at DataArt, Dolgikh worked in the Department of Complex Systems at the Université Libre de Bruxelles, a leading Belgian private research university. Previous to this, Anton taught Physics and Mathematics and conducted scientific research in the Voronezh State University, and has published 11 articles on Condensed Matter Physics, Quantum Mechanics, and Statistical Physics. Dolgikh holds bachelor's and master's Degrees in Theoretical Physics and a PhD in Condensed Matter Physics from Voronezh State University.
Dmitry Bubelnik, AI Research Scientist, DataArt
Dmitry Bubelnik is a developer, ML engineer and AI research scientist, focussing on ML-driven solutions for the Healthcare and Life Sciences practice at DataArt. He is passionate about the recent developments in the type theory, software verification and functional programming, in AI & ML technologies, as applied to life sciences in particular. Bubelnik holds a master's degree in Computer Science from Voronezh State University.
About DataArt
DataArt is a global technology consultancy that designs, develops and supports unique software solutions, helping clients take their businesses forward. Recognized for their deep domain expertise and superior technical talent, DataArt teams create new products and modernize complex legacy systems that affect technology transformation in select industries.
DataArt has earned the trust of some of the world's leading brands and most discerning clients, including Nasdaq, Travelport, Ocado, Centrica/Hive, Paddy Power Betfair, IWG, Univision, Meetup and Apple Leisure Group among others. DataArt brings together expertise of over 3000+ professionals in 20 locations in the US, Europe, and Latin America.
Media Contact:
US & UK
Anni Tabagua
+49 (89) 635 091 28 × 1297
anni.tabagua@dataart.com