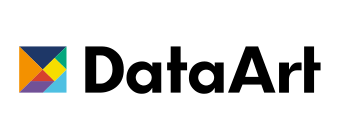 23 February 2017
DataArt Releases a New Version of DeviceHive
February 23, 2017 – New York, NY– DataArt, the global technology consultancy that designs, develops and supports unique software solutions, announced today the release of the new version of DeviceHive, the open source IoT data platform, sponsored by the IoT Practice of DataArt.
DataArt's IoT Practice has modernized the architecture behind all DeviceHive interfaces, making the platform more secure, robust and easy to use. The API is largely unchanged and the redesign will not affect solutions developed previously.
The new DeviceHive is redesigned using micro-services, where several key functional elements (such as database support and internal messaging) have been extracted into their own modules. This allows for easy implementation of support for any database or message bus and for switching them without any changes to the rest of the code. As a result, implementation of new features is quick and easy, with end-users being able to better customize functionality and fine-tune the platform to their needs.
Another valuable outcome of the redesign is linear horizontal scalability. Docker containers are used for deployment, so users can scale any component just by adding more instances without changing the application code. Docker compose configuration is also provided to start DeviceHive in the cloud or on premises within minutes. Among other features of the modernized architecture are improved problem traceability, streamlined maintenance and elasticity of DeviceHive to perform just as efficiently under a high load.
Igor Ilunin, Head of the IoT Practice at DataArt said: "We created DeviceHive to make building IoT solutions an enjoyable experience. The move to a modern architecture is guided by the same principles- to allow users flexibility in deployment options and seamless scalability in meeting business demands."
Media Contacts:
Vica Miller
+1 (212) 378-4108 x 4014
vica@dataart.com
About DeviceHive
DeviceHive is an open source IoT Data Platform, that makes any connected device part of the Internet of Things (IoT) providing connectivity, management, security, and diagnostics to IoT solutions. It is available to the wider community for both personal and professional uses alike, and enables rapid development for the areas including but not limited to: security, clean tech, smart home, remote sensors, telemetry and automation, and with key applications ranging from home and hotel automation and security, to logistics, fleet tracking and clean technology.
About DataArt:
DataArt is a global technology consultancy that designs, develops and supports unique software solutions, helping clients take their businesses forward. Recognized for their deep domain expertise and superior technical talent, DataArt teams create new products and modernize complex legacy systems that affect technology transformation in select industries.
DataArt has earned the trust of some of the world's leading brands and most discerning clients, including Nasdaq, S&P, United Technologies, oneworld Alliance, Ocado, artnet, Betfair, and skyscanner. Organized as a global network of technology services firms, DataArt brings together expertise of over 2,200 professionals in 20 locations in the US, Europe, and Latin America.