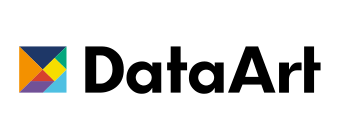 17 August 2017
DataArt Ranks in the INC. 5000 List of the Fastest-Growing Private U.S. Companies for the Eighth Consecutive Year
NEW YORK, NY – August 17, 2017 – DataArt, the global technology consultancy that designs, develops and supports unique software solutions, today announced that it has been listed in the annual Inc. 500 I 5000 List of the U.S. fastest-growing private companies for the eighth year in a row.
Celebrating its 20th anniversary, DataArt continues to demonstrate an impressive ranking that reflects the organization's long-term commitment to deliver for clients on complex technological projects. As an eighth time honoree, DataArt is also part of the Honor Roll, the exclusive group of fewer than a tenth of Inc. 5000 honorees who ever achieve this milestone.
Founded in 1997, DataArt has grown into a $100mn technology leader, operating from 20 global locations across three continents and servicing over 350 clients around the world, including Nasdaq, United Technologies, S&P and Travelport. DataArt has established itself as a leading consulting authority on a wide range of technologies including mobile enterprise, blockchain, cognitive analytics, cloud, and artificial intelligence. The company's unique business culture, team work, and unrelenting dedication to client excellence is based on four core brand values that guide every project: people first, expertise, flexibility, and trust.
"For twenty years, DataArt has continually raised the bar in delivering innovative solutions that meet and exceed client expectations," said Eugene Goland, President of DataArt. "Our unique approach has helped our clients become leaders within their respective industries. By fostering a culture of innovation and partnership, we continue to grow our people, our clients, and our business."

"The Inc. 5000 list stands out where it really counts," said Inc. President and Editor-In-Chief Eric Schurenberg. "The Inc. 5000 honors real achievement by a founder or a team of them. No one makes the Inc. 5000 without building something great – usually from scratch. That's one of the hardest things to do in business, as every company founder knows. But without it, free enterprise fails."
https://www.inc.com/profile/dataart
About DataArt:
DataArt is a global technology consultancy that designs, develops and supports unique software solutions, helping clients take their businesses forward. Recognized for their deep domain expertise and superior technical talent, DataArt teams create new products and modernize complex legacy systems that affect technology transformation in select industries.
DataArt has earned the trust of some of the world's leading brands and most discerning clients, including Nasdaq, S&P, United Technologies, oneworld Alliance, Ocado, artnet, Betfair, and skyscanner. Organized as a global network of technology services firms, DataArt brings together expertise of over 2,300 professionals in 20 locations in the US, Europe, and Latin America.
About Inc. Media:
Founded in 1979 and acquired in 2005 by Mansueto Ventures, Inc. is the only major brand dedicated exclusively to owners and managers of growing private companies, with the aim to deliver real solutions for today's innovative company builders. Winner of the National Magazine Award for General Excellence in both 2014 and 2012. Total monthly audience reach for the brand has grown significantly from 2,000,000 in 2010 to over 13,000,000 today. For more information, visit www.inc.com.
The Inc. 500|5000 is a list of the fastest-growing private companies in the nation. Started in 1982, this prestigious list of the nation's most successful private companies has become the hallmark of entrepreneurial success. The Inc. 5000 Conference & Awards Ceremony is an annual event that celebrates their remarkable achievements. The event also offers informative workshops, celebrated keynote speakers, and evening functions.
Media Contact:
Wendy Schechter Articulate Communications 212-594-5504 wschechter@articulatecomms.com