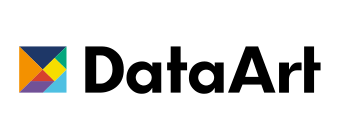 25 March 2007
DataArt President Joins Billion Minds Foundation
Eugene Goland, President of DataArt and Chairman of OOBP.org, was asked to join a Billion Minds Foundation, and became a member of its Global Knowledge Leadership Council, focusing on the knowledge economy, thought leadership and learning.
Global Foundation for the Sustainability of Billion Minds - Billion Minds Foundation (BMF) - is committed to enhancing human potential, accelerating creativity, and addressing global sustainability through the collaboration of respected knowledge leaders and high net-worth individuals and families around the world. It brings together some of the world's most accomplished individuals, families and leaders of global businesses, as well as renowned thinkers and luminaries, Nobel laureates and other celebrated figures, to discuss issues of global consequence. This select group is passionate about sharing their knowledge on technology drivers, new future technology opportunities, acquisition targets, and identifying next-generation leaders in the economic market.
The Councils assiduously handpick each member to ensure the highest caliber membership. Eugene Goland was selected to join BMF for his contributions to innovations in technology and successful entrepreneurial ventures, including Mail.ru, DataArt and OOBP.org.
"We believe the future belongs to those with unlimited belief in what can be accomplished. This foundation and global billion business club serves as a catalyst for discovering investment opportunities and charting the rising tide of the knowledge economy," said Mark Minevich, Founder and Chairman of BMF. "I am very pleased that a successful business and social entrepreneur, Eugene Goland was able to join our Foundation and our hope is together to build a sustainable, knowledge-centered future for people around the world."
"I am truly honored to become part of this select group of people," said Eugene Goland, "and look forward to contributing to the great initiatives of Billion Minds Foundation, both in the U.S. and Russia."
BMF's council members are based in Russia, the Netherlands, India, China, Sweden, Switzerland, Singapore, Japan, France, Italy and the U.S.