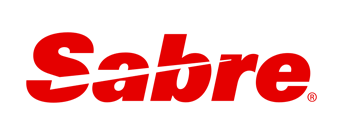 8 August 2019
DataArt Presents CSL Accelerator for Migrating to the New Sabre Content Services for Lodging
New York, 8 August 2019 — DataArt has announced a Content Service for Lodging (CSL) Accelerator for migrating to the new Sabre Content Services for Lodging. The new accelerator is validated by Sabre.
Greg Abbott, Head of Travel & Hospitality Practice, DataArt, who presented the new solution at GBTA, said:
«The accelerator speeds up time-to-market by 12 to 20 per cent. Travel management companies and corporate booking tools will benefit from the accelerator because they will have access to more than 1M properties from new sources such as booking.com. This should increase hotel attachment rates and drive greater profits.

«This solution is underpinned by our deep expertise and knowledge of Sabre products and services. We firmly believe that Sabre's new CSL API brings a unique opportunity to the business travel market to offer new hotel content sources which can be adopted to existing business workflow. Therefore, we invested R&D efforts into preparing a framework which will accelerate migration efforts to the new API in order to enable CSL content for our clients, partners and prospective customers. Faster time-to-market translates to efficiency, cost savings and new potential revenue through increased hotel attachment rates from these new content sources.»
The CSL Accelerator reduces time to migrate to the new Sabre CSL Services compared to a base case «from scratch» migration. The accelerator guarantees an injection of the best-in-market expertise and knowledge, the right integration, and an implementation of applications based on Sabre platform.
DataArt spent time with the Sabre CSL product team as beta testers of their newly released CSL API.
Abbott continued:
«We now have a comprehensive understanding of these new services and we have developed a blueprint for a 4-step migration to the new CSL services. Through our R&D work with Sabre team, we developed an accelerator which allows us to complete the migration to CSL faster and cheaper compared to a base case "from scratch" migration.»
DataArt has been a Sabre Authorized Developer since 2014 and has a broad and deep understanding of Sabre products. The global consultancy works with three of top five global TMCs and understands the business and operations within the travel management sector and DataArt's experts have performed core development and integrations with the leading hotel distribution platforms in the industry.
Statement by DataArt Travel and Hospitality Practice:
«We are impressed by the capability the new Sabre CSL API brings to the table for travel management companies and others, and we are thankful to Sabre for allow us to take part in Sabre CSL beta-testing process. We are confident our CSL Accelerator approach will save significant time, effort and cost for those companies who employ it.»
About DataArt:
DataArt is a global technology consultancy that designs, develops and supports unique software solutions, helping clients take their businesses forward. Recognized for their deep domain expertise and superior technical talent, DataArt teams create new products and modernize complex legacy systems that affect technology transformation in select industries.
DataArt has earned the trust of some of the world's leading brands and most discerning clients, including Nasdaq, Travelport, Ocado, Centrica/Hive, Paddy Power Betfair, IWG, Univision, Meetup and Apple Leisure Group among others. DataArt brings together expertise of over 2,900 professionals in 20 locations in the US, Europe, and Latin America.
Media Contact:
US & UK
Anni Tabagua