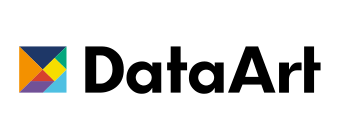 12 September 2016
DataArt & Phocuswright to Host Fifth Annual Travel Question Time Event: Where is the Innovation in Business Travel?
New York – September 12, 2016 - DataArt, the global technology consulting firm that creates end-to-end solutions, will bring its annual Travel Question Time event to New York City's Harvard Club on Monday, September 26.
Moderated by Tahnee Perry, VP of Marketing at Phocuswright, the invitation-only event will feature the leading experts of the travel industry:
Evan Konwiser - VP Digital Traveler, American Express Global Business Travel;
Miriam Moscovici – Director, Emerging Technologies, BCD Travel;
Mat Orrego - Co-Founder and CEO, Cornerstone Information Systems;
Chip Coyle - SVP & Chief Marketing Officer, Infor;
Greg Abbott - SVP, Travel & Hospitality, DataArt.
"While consumer travel industry has been utterly transformed by technology, business travel has been more conservative," said Greg Abbott, SVP, Travel & Hospitality at DataArt. "It's time to stir it up in the business travel sector, raise relevant questions and explore opportunities that technology could bring."
The panel discussion will focus on the following areas:
Which technologies are impacting the business travel sector and can they be termed as innovative?
How do companies ensure that their business travel time is optimized in order to deliver the best results?
With the introduction of alternative lodging, how does business travel technology grapple with this issue that will not go away?
EVENT DETAILS
Date: Monday, 26 September, 2016
Time: 6 PM – 9 PM
Venue: Harvard Business Club,
35 West 44th Street, New York, NY 10036
In association with: Phocuswright
Hashtag: #DataArtQT5
Media Contact:
Vica Miller
+1-212-378-4108 x 4014
vica@dataart.com
About DataArt
DataArt is global network of technology consulting and software services firms that create end-to-end solutions, from concept and strategy, to design, implementation and support. We help global clients in the finance, healthcare & life sciences, travel & hospitality, media, telecom, and IoT sectors achieve important business outcomes. Rooted in deep domain knowledge and technology expertise, DataArt designs new products, modernizes enterprise systems and provides managed services delivered by outstanding development teams in the U.S., UK, Central and Eastern Europe, and Latin America. As a recognized leader in business and technology services, DataArt has earned the trust of some of the world's leading brands and most discerning clients, including Nasdaq, S&P, Coller Capital, BankingUp, Ocado, artnet, Betfair, Skyscanner, Collette Vacations, Booker and Charles River Laboratories.
About Phocuswright
Phocuswright is the travel industry research authority on how travelers, suppliers and intermediaries connect. Independent, rigorous and unbiased, Phocuswright fosters smart strategic planning, tactical decisionmaking and organizational effectiveness. Phocuswright delivers qualitative and quantitative research on the evolving dynamics that influence travel, tourism and hospitality distribution. To complement its primary research in North and Latin America, Europe and Asia, Phocuswright produces several high-profile conferences in the United States and Europe, and partners with conferences in China and Singapore.