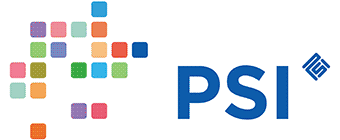 24 April 2017
DataArt Partners with World Leader PSI CRO to Develop Budget Software
Zug, London, New York – 24 April 2017 – DataArt, the global technology consultancy that designs, develops and supports unique software solutions, announced today a successful deployment of budget software for PSI, a global full-service Contract Research Organization (CRO)
PSI, recently voted the best CRO organization worldwide by CenterWatch Global Investigator Site Survey 2017, has partnered with DataArt to develop a new software solution that would accelerate and optimize budget calculation, tracking, and analysis for clinical trial projects.
PSI's key pledge is on-time and on-budget clinical trial completion. Budgeting and contracting is a notorious impediment in clinical trials, and the leading cause of study start-up delay, according to a CenterWatch survey.
The new budgeting system combines functionality of a costing tool and a budget tracker, while interfacing with the clinical trial management system. From the proposed budget calculations based on project demands, to tracking and correlating the actual spending, the system processes a multitude of variables, allowing for more precise budgeting.
"The new system automates and streamlines PSI's budget calculation process, provides a better view of the clinical trial progress and offers reliable analytics for better trial-management decisions," said Daniel Piekarz, Head of the Healthcare and Life Sciences Practice at DataArt. "We believe it will greatly enhance PSI's offering as it complies with strictest demands for budget transparency, level of detail and ease of manipulation to help clients model, evaluate and come up with most optimal solutions."
The system also serves as a transparent and flexible sales support tool to quickly model any budget project scenarios chosen by PSI's clients, allowing them to reconfigure variables and see how they affect the overall budget.
"We enjoyed working with the DataArt team and hope to have other collaborative projects," said Olga Alfonsova, Global Head of Business Development for PSI. "They showed keen interest in our need, were patient and helpful as we were working our way through specification, came up with many creative solutions and delivered a great product. The PSI team is very pleased".
Press contact:
Louis Rynsard
SBC London
+44 (0) 7483 910 280
+44 (0) 2071 04 2215
louis@sbc.london
About DataArt
DataArt is a global technology consultancy that designs, develops and supports unique software solutions, helping clients take their businesses forward. Recognized for their deep domain expertise and superior technical talent, DataArt teams create new products and modernize complex legacy systems that affect technology transformation in select industries.
DataArt has earned the trust of some of the world's leading brands and most discerning clients, including Nasdaq, S&P, United Technologies, oneworld Alliance, Ocado, artnet, Betfair, and skyscanner. Organized as a global network of technology services firms, DataArt brings together expertise of over 2,200 professionals in 20 locations in the US, Europe, and Latin America.
About PSI
PSI is a privately-owned, full-service contract research organization (CRO), operating globally. PSI's reputation on the market place is that of a no-nonsense CRO, capable of saving pharmaceutical sponsors millions of development dollars by consistently meeting clinical trial timelines. PSI's global reach supports the operations of clinical trials across multiple countries and continents. PSI is known to be highly selective about the work that they pursue. PSI has exceptionally high repeat and referral business rates, while maintaining minimal staff turnover indicative of its commitment to be the best CRO in the world as measured by its customers and its employees. Global headquarters are located in Zug, Switzerland at 113a Baarerstrasse 6300.