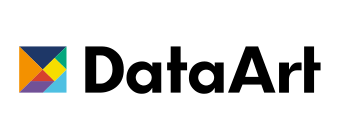 26 September 2017
DataArt partners with Vestibule Marketing to take Elina PMS to the next level
London, New York – 26 September 2017 – DataArt, the global technology consultancy that designs, develops and supports unique software solutions, today announced a partnership with leading hospitality and travel service provider, Vestibule Marketing, and innovative hotel data company and marketplace for hotel applications, SnapShot.
DataArt provided consultancy and implementation for connecting Elina PMS, Vestibule Marketing' flagship property management software for serviced apartments, aparthotels and growing vacation rental providers, with SnapShot's analytics dashboard.
With the new integration, Elina now offers clients the option to utilise SnapShot's dashboard metrics. The connected system provides an overview of key business metrics, including performance, competitor benchmarking, pricing, reviews, website traffic and social media.
Christopher Lovold, MD of Vestibule Marketing said:
"DataArt is a trusted partner that helped us to become one of a select number of PMS providers integrated with SnapShot, ensuring that Elina keeps building on the usability of helpful data for our customers to learn and make smarter decisions around their accommodation and guests."
Over a period of four years DataArt supported Vestibule Solutions in integrating Elina with multiple external systems, including payment gateways, PMS, and channel management systems. These enabled the expansion of two-way reservation dialogue with channel management companies.
"The seamless online analytics which Elina users can now experience is the result of a truly solution-driven collaboration," said Greg Abbott, SVP, Travel & Hospitality, at DataArt. "Both Vestibule and SnapShot are very exciting operations and we're very happy to have been part of this far-reaching project. We look forward to a continued partnership with Vestibule Solutions and SnapShot."
In addition to the recently-added SnapShot's metrics, the Elina platform provides card acceptance capabilities, information on availability and rates from multiple booking channels, automatic rate and inventory updates, reporting and analytics.
About DataArt
DataArt is a global technology consultancy that designs, develops and supports unique software solutions, helping clients take their businesses forward. Recognized for their deep domain expertise and superior technical talent, DataArt teams create new products and modernize complex legacy systems that affect technology transformation in select industries.
DataArt has earned the trust of some of the world's leading brands and most discerning clients, including Nasdaq, S&P, oneworld Alliance, Ocado, artnet, Betfair, and skyscanner. Organized as a global network of technology services firms, DataArt brings together expertise of over 2,200 professionals in 20 locations in the US, Europe, and Latin America.
About Vestibule Marketing Ltd, creators of ElinaPMS
Vestibule Marketing is a technology and services provider in the accommodation vertical of hospitality whose sole purpose is to deliver solutions that are exceptional in design and usability, in addition to providing outstanding, uncompromised service. At Vestibule they offer various products and services to increase revenues, sales and marketing reach, both off- and online. ElinaPMS allows accommodation providers to reduce operational costs and maximise revenue whilst delivering the best possible customer service with no special interfacing or complicated installations.
@VestibuleMarket
About SnapShot
SnapShot is a Berlin-based hotel data company. Their flagship product, SnapShot Analytics, is a new kind of analytics made specifically for the hospitality industry. It's incredibly powerful yet designed down to the last pixel to be easy to use. Customizable, sharable, and flexible, SnapShot Analytics is made for hotels of any size, from single hotels to large chains, to make the most of their hotel data. Take a closer look at SnapShot Analytics.
Media Contacts: