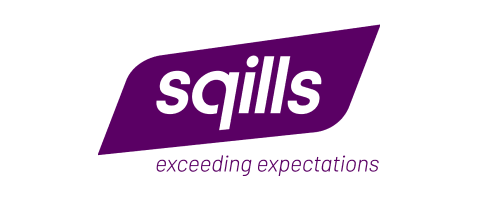 4 March 2021
DataArt Partners with Sqills to Serve Clients in the Ground Transportation Sector
New York — March 4, 2021 — DataArt, a global technology consultancy that designs, develops and supports unique software solutions, today announced a partnership with Sqills, market leader in booking, reservation and inventory management for bus and rail companies.
Over the past two years, DataArt's Travel Practice has expanded into the ground transportation segment, increasing the number of clients we serve and significantly enhancing our expertise. The practice has undertaken a number of successful sales and marketing projects that have generated significant new opportunities for us. Throughout the pandemic, ground transportation, including rail and bus, especially domestic, has been one of the least impacted segments of the global travel industry and the promising growth dynamic of this segment, including both bus and rail, offers exceptional opportunities going forward.
Sqills is the leading commercial off-the-shelf (COTS) rail and bus inventory, reservation, and ticketing system provider. Its S3 Passenger is one of the most efficient, flexible, and customizable solutions in the segment. S3 Passenger is a fully scalable, modular web-based platform handling millions of journey searches per day, used by more than 30 rail and bus operators globally.
Since 2020 DataArt has been a Sqills-certified software services vendor, offering integrations, customization of Sqills-powered solutions, development of bespoke web, desktop, and mobile applications based on the Sqills suite.
This partnership offers great synergy, offering rail and bus operators a complete, one-stop solution encompassing the most critical aspects of the ground transportation business. Operators who want Sqills' leading booking, reservation and inventory solution will no longer need to search for an Integrator or a customization Provider, the two Partners will offer both. The exceptional S3 Product and the high-quality integration and bespoke custom development services in one.
Max Zhdanov, VP, Travel, Transportation and Hospitality, DataArt, says, "We are delighted to partner with Sqills, the market leader in booking, reservation and inventory solutions for bus and rail companies. We see already enormous and further growing demand in these segments and this move cements our commitment to ground transportation and rail businesses as one of the priorities for our Travel, Transportation and Hospitality Practice. This partnership comes at the perfect moment, as ground transportation is leading the recovery following the challenges of 2020."
DataArt sees a huge opportunity in supporting customization needs for existing Sqills-powered solutions. This includes proactively tracking and timely responses to changes in travel-related legislation impacting the segment and responding to evolving traveler needs, as well as providing bespoke solutions on top of Sqills platform to a new Operators who will choose flexibility and exceptional quality of S3 Passenger.
"We are happy to announce our partnership with DataArt and look forward to innovative solutions and continuous development in addressing the needs of current and future clients. DataArt's expertise in software development and dedicated focus on quality complements our values. We are confident that DataArt will provide exceptional solutions and results and the quality our customers are used to and expecting", says Thorsten Zimmerman Sales and Business Development, Sqills.
About Sqills
Sqills develops S3 Passenger, the industry-leading SaaS based inventory, ticketing, and reservation suite. Thousands out-of-the-box features allow rail and bus users to benefit from proven technology, short time to market and powerful self-services.
About DataArt
DataArt is a global software engineering firm that takes a uniquely human approach to solving problems. With over 20 years of experience, teams of highly-trained engineers around the world, and deep industry sector knowledge, we deliver high-value, high-quality solutions that our clients depend on, and lifetime partnerships they believe in.
Media Contact:
USA, UK & Germany
Anni Tabagua
+ 49 (89) 745 399 31
anni.tabagua@dataart.com