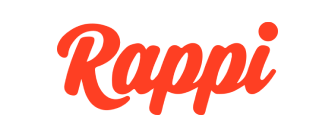 25 October 2021
DataArt Partners with Rappi Travel to Create App Consolidating Reward and Loyalty Programs in One Location
New York, Buenos Aires — 25 October 2021 — DataArt, a global software engineering firm, today announced that it has partnered with Rappi, a leading on-demand delivery platform and the only native multi-vertical provider among competitors in Latin America.
DataArt and Rappi Travel have together developed an innovative feature that allows users to consolidate their reward and loyalty programs in one place, with points available to use for purchases via the Rappi app. The client more than achieved their project goals, implementing 6 loyalty programs, 70,000 successful transactions, and +1.8M Redeemed GMV within 12 months.
"It has been a great experience working with DataArt. They optimized our time-to-market by offering their specialized and senior-level staff exactly at the time when we needed to launch our project," said Guido Becher, Global Head of Travel at Rappi.
"Working with DataArt has been an outstanding experience. DataArt efficiently responded to our requests, adding value to each interaction, demonstrating high quality standards, and staffing our team in record-breaking time", added Juan Bottinelli, Head of Engineering at Rappi.
The global objective of the project was to become an ecosystem with its own currency by:
Integrating RappiCredits (the internal currency) and loyalty points from Rappi's business ally loyalty programs. RappiCredits can be used as a discount on orders during checkout on any Rappi vertical, including restaurants, supermarkets, and more.
Promoting the Rappi Travel Loyalty feature to attract new business and engage existing business allies by using banners with deep links to the app.
Brian Teper, Engagement Manager of DataArt Buenos Aires, said: "The Rappi project is an incredible and important milestone for us. Our flexibility to tailor processes and team composition in a dynamically developing business environment has been an asset that enabled us to meet the tight time-to-market timeline, and support Rappi as the right technological partner."
The DataArt team worked on the loyalty project for the past year, carefully considering all the possible risks and moving gradually to introduce an improved and secure back-end environment convenient for all three parties: Rappi, their business partners, and everyday app users. The service has become more reliable and scalable as well as easier to maintain.
Learn more about the project here: DataArt x Rappi Case Study.
About Rappi
Rappi is a consumer tech company that specializes in providing online delivery services. It connects consumers who want to purchase prepared foods, groceries, clothes, or virtually anything with independent contractors who can meet those needs. The company was founded in 2015 with its main offices in Bogota, Colombia. Investors in Rappi's delivery app include SoftBank, Sequoia, Ycombinator, DSTGlobal, Andressen Horowitz, Delivery Hero, and T. Rowe Price.
About DataArt
DataArt is a global software engineering firm that takes a uniquely human approach to solving problems. With over 20 years of experience, teams of highly trained engineers around the world, and deep industry sector knowledge, we deliver high-value, high-quality solutions that our clients depend on, and lifetime partnerships they believe in.
Media Contact:
USA, UK & Germany

Anni Tabagua
+ 49 (89) 745 399 31
anni.tabagua@dataart.com